The Assam Book Fair has Begun
Discover the literary celebration at the Assam Book Fair in Sivasagar, showcasing authors, publishers, and book enthusiasts. Immerse yourself in a world of knowledge and culture!
on
Nov 20, 2023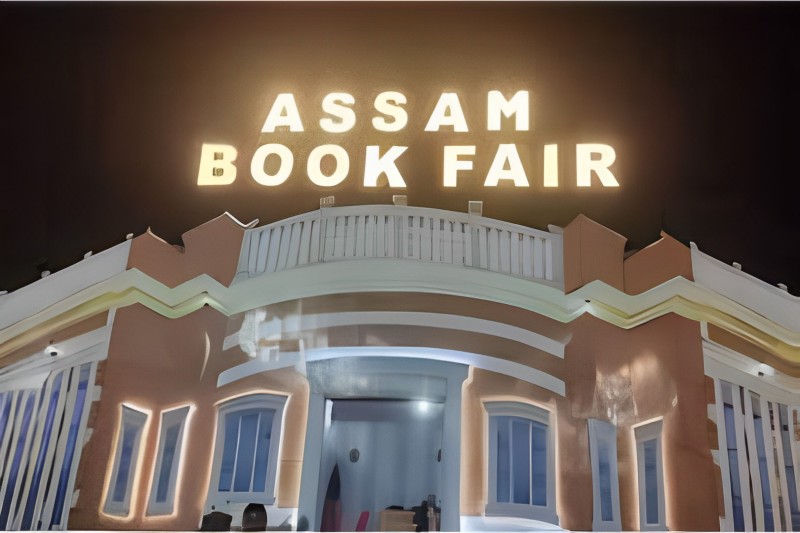 The Assam Book Fair, organised by the Assam Publication Board (APB) in collaboration with the All Assam Book Publishers and Book Sellers Association (AABPSA), kicked off in Sivasagar, Assam, with a meeting of book enthusiasts, writers, publishers, and students.
While attending the inaugural function as the principal guest, famous Jammu Academy Award winner for children's literature, Rajeshwar Singh 'Raju,' expressed surprise at the similarities between the two people and civilizations. He recalled General Zorawar Singh's accomplishments in Jammu and Kashmir, thereby capturing Ladhakh and expanding the bounds of Dogra control up to Tibbet, exactly as Lachit Barphukan, Assam's heroic heart, made for Assam and is an inspiration for future generations.
He claimed that Assam is riddled with mysteries that no one in history has been able to solve. He especially stated that because the Assam Publication Board is translating a book on Lachit Barphukan into all regional languages recognised by the Indian Constitution, other states and UTs should be inspired to adopt similar administrative actions to conserve their cultural legacy. Earlier, Sahityacharjya Dr Nahendra Padun observed that books will always draw inquisitive minds since they preserve knowledge, and this is what distinguishes humans from animals.
As the special guest, acclaimed novelist Phanindra Kumar Chowdhury stated that the book fairs are a tremendous public service provided by the APB and AABPSA to our society, contributing to people's general intellectual development.
The book fair is attended by around 50 publishing houses.