The 5 Best Self-Help Books for Women in 2021
The 5 Best Self-Help Books for Women in 2021
on
Jul 22, 2021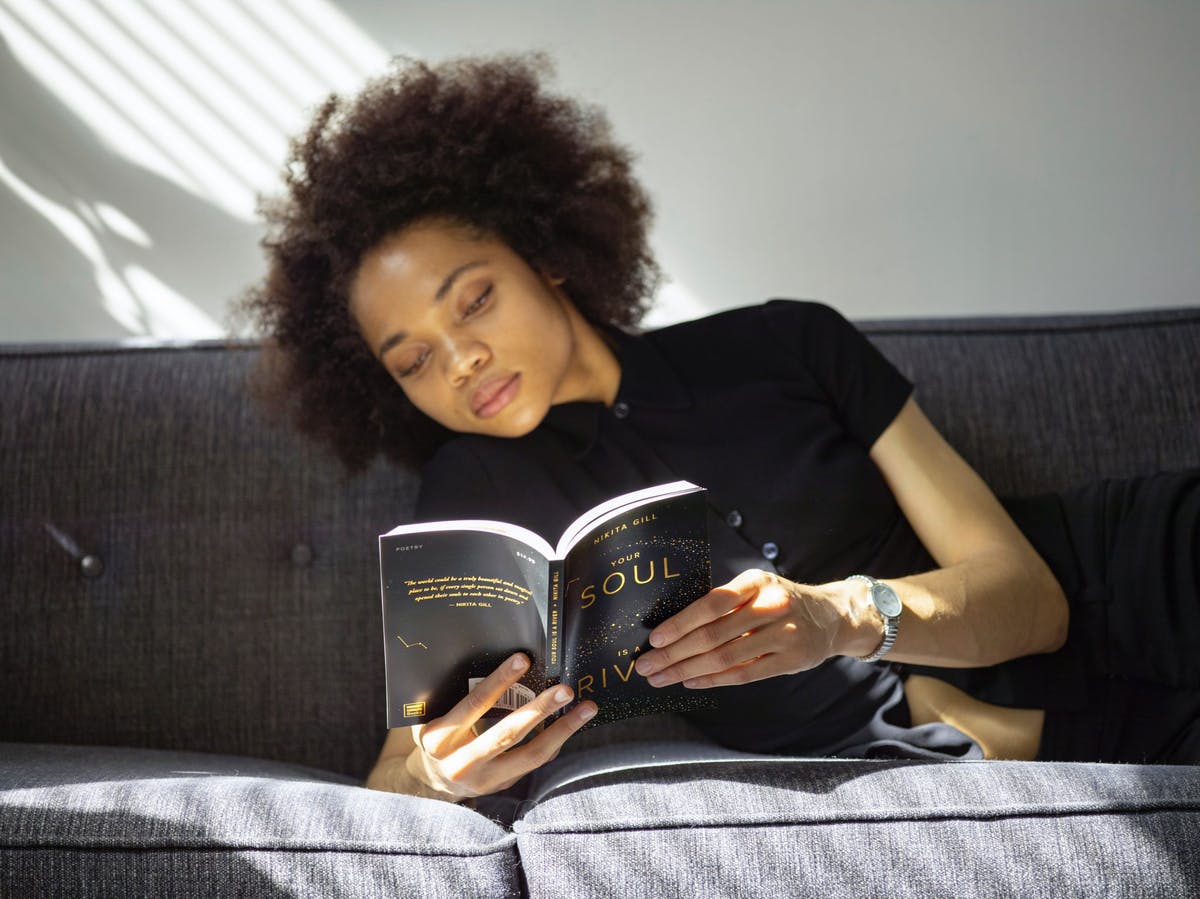 We have created 5 self help books every women should read. Have a look at it:
Big Magic
Creativity is necessary when working on projects, dreaming of your goals, and fulfilling your greatest potential. In everyday life, creativity comes in handy to make life more interesting and enjoyable. It can even contribute to your professional success. Still, creativity may not come easy, and it certainly may not feel endless. In "Big Magic," author Elizabeth Gilbert shares her recipe for creativity, curiosity, and empowerment. Thousands of positive reviewers describe the book as "encouraging," "powerful," and "liberating." Reviews say the book will especially resonate with women with creative careers, such as writers and artists, whose very living depends on being creative. Some reviewers even note that this book makes them want to write. Gilbert shares insights into her own inspiration for her work as an award-nominated journalist and bestselling author. "Big Magic" is a self-help book for people of all ages.
Year of Yes
In this New York Times bestseller, author Shonda Rhimes, the creator of "Grey's Anatomy" and "Scandal," shares how saying yes for an entire year changed her life. If that sounds familiar, this self-help book is akin to a real-life version of the movie "Yes Man." Rhimes shares stories about her introverted personality, history of panic attacks, and pattern of saying no in this raw memoir. She challenged herself to say yes to everything that scared her for 1 year. According to the Chicago Tribune, Rhimes' memoir "can help motivate even the most determined homebody to get out and try something new." If you want to challenge yourself, open yourself up to opportunities, and get out of your comfort zone, this might be the push you need.
Self-Love Workbook for Women
This workbook was written by therapist Megan Logan, MSW, LCSW, specifically for women who would like to practice self-love. The book is packed with interactive exercises that build women's confidence and create lasting self-care habits. It acts as a guide to improving one's emotional health and developing a positive mindset. While some reviewers feel that the execution of this book falls flat, most reviewers find the quizzes and exercises to be practical. Some prompts include writing a letter to your younger self, cleaning up your social media, and recalling your proudest moments. While exercises are a big part of the book, there's ample reading material that inspires self-reflection.
Untamed
"Untamed" is Glennon Doyle's third memoir. While the book is often referred to as a coming-out story, Doyle's coming out is just the catalyst for something even bigger. The book spans themes like parenting, faith, forgiveness, jealousy, sex, divorce, and much more. It also offers readers insights into how to navigate life's difficulties. Readers praise "Untamed" for its honest, intimate, and liberating telling of a family going through divorce and the journey of finding yourself that follows such a hardship. Doyle doesn't shy away from her flaws as she shares her most vulnerable truths with millions of readers. However, some readers criticize the book for being shallow. Since Doyle has two previous memoirs, some reviewers sum up the book as a follow-up or continuation to her story without adding substantial value to her audience. Doyle compares her struggles to being caged. For people who feel similarly, the book aims to help you be unapologetically yourself.
Eat, Pray, #FML
If you enjoyed "Eat, Pray, Love," you might like "Eat, Pray, #FML." Author Gabrielle Stone bares all in her debut book, which spans from her divorce to her solo travels in Europe. The books retells her journey of finding out her husband had been having an affair for 6 months. Two weeks later, Stone fell for a new man and planned to travel to Italy with him. When he backed out of the joint trip, Stone was faced with the decision to go alone or stay home. She chose to have the time of her life abroad after two back-to-back failed relationships. Stone's real-life experiences make for great storytelling, but there's more substance to the book than just a good story. Readers come along while Stone confronts uncomfortable realities about love, divorce, heartbreak, and self-love. Source - Healthline