The 33rd edition of Hyderabad book fair 2019 started on Monday
The 33rd edition of Hyderabad book fair 2019 started on Monday
on
Dec 24, 2019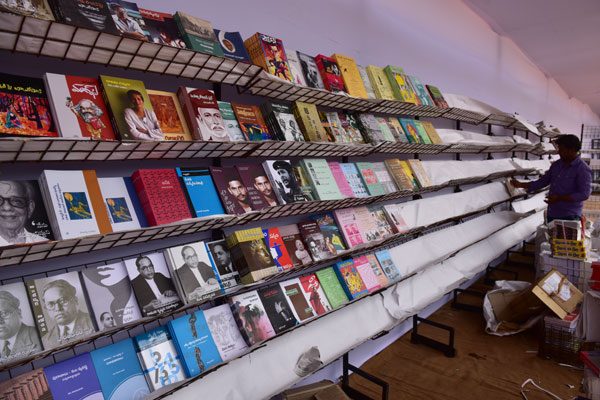 Book lovers are happy as winter welcomes them with multiple book events in multiple states. In continuation of celebrating the richness of good books, the 33rd edition of the Hyderabad book fair has been started from 23rd December 2019 and will continue to 1st January 2020. The timing of the event is from 2:30 pm to 8:30. 
It is one of the biggest book fairs of the country. The footfall for the previous year's book fair has been recorded around 10 Lakh. The bar of expectations has raised higher than the previous year. 
Governor Tamilisai Soundararajan has inaugurated this 10 days event. The venue of the book fair is NTR Stadium christened Telangana Kala Bharati.
As Christmas and the new year is just around the corner, Hyderabad book fair is expected to fill with visitors. Book lovers have an ocean of books as there are 330 bookstalls have set up in the book fair. Children and students with ID cards have the perk of free entry to the book fair. They can explore all their favourites books from any genre. From storybooks to educational books, every genre is present in the book fair. 
There are also exclusive stalls for children for double fun in the book fair. Storytelling, painting, dancing, and many other fun activities are part of the book fair.
Sharing more information about the book fair, President of Hyderabad book fair Juluru Gowri Shankar said, "This exhibition involving writers and the Telugu literary personalities with the help of the State government will help to take the spirit of the Book Fair Society into the ardent book lovers.
Though the book fair commenced three decades back with a few publishers and booksellers participating in the fair, it got an enormous response from the book lovers for the last five years,"
Secretary of Hyderabad Book Fair, K. Chandra Mohan said that book lovers will be enticed during their visit to book exhibitions as they could pick their favourite one from the lot.
Publishers across the states are participating in the book fair with books in different languages. English, Telugu, Hindi, Kannada, and Malayalam books will be present by various publishers in the book fair.
The Book Fair Society is planning to organize 2,000 book fairs in 2020 in various cities, towns, villages and rural areas in the State.