The 2021 Movie Slate is One for the History Books
The 2021 Movie Slate is One for the History Books
on
May 24, 2021
The great comedian Hannibal Burress once said in 2013 that Hollywood needed to stop making movies so that he could catch up on the one's he missed. Who would have thought something like that would happen so soon after? The Covid-19 pandemic saw the closure of movie theaters, leaving studios with an impressive backlog of movies to release as theaters reopen this summer. AMC theaters reopened in March, but it took until this month for Regal Cinemas, the second largest United States theater chain, to reopen. Starting next week, there is a long slate of blockbusters from massive franchises like Marvel, awards-worthy films from great directors and more all the way until the holidays. The general summer movie season is from Memorial Day to Labor Day. It kicks off with "A Quiet Place Part II" and Disney's Emma Stone-led "Cruella." From there, there is a new addition to "The Conjuring" franchise, Lin Manuel-Miranda's movie-musical "In the Heights," and "Fast and Furious 9," all in late May and early June. The newest Marvel film "Black Widow" releases on July 9, and LeBron James stars in "Space Jam: A New Legacy" which releases July 16,   both of which were originally scheduled for a 2020 release.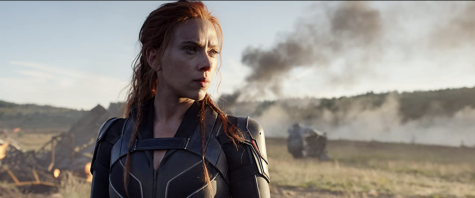 Other notable summer films include "Shang-Chi and the Legend of the Ten Rings," "Candyman," "The Suicide Squad," "Jungle Cruise," and "Cinderella." The film industry has been on an upswing since the release of "Godzilla vs. Kong" in March, which posted the largest opening weekend at the box office since "Onward" in March  2020. There is something poetic about a Godzilla movie, long the hallmark of popcorn action movies, helping revive the American box office. This summer movie slate does look promising, but what if I told you that the fall and winter is even better? Meme or not,  "The Boss Baby" made $528 million at the box office in 2017, with a sequel planned for September 17. Sequels rounding out the year include "Venom," "The Addams Family 2," "Top Gun: Maverick," "Spider-Man: No Way Home," "The Matrix 4," "Sing 2" and "Downton Abbey 2." Marvel's "The Eternals," directed by Academy-Award winner Chloe Zhao, releases in November. The film is set to be a main part of the new post-Endgame MCU. "The Eternals" sees Marvel's return to the big screen, with 2020 being the first year since 2007 that the franchise has not been represented at the box office. A few films were finished or close to finished pre-pandemic, yet elected to not release on a streaming service. One of the most notable is "No Time to Die," the final James Bond film from Daniel Craig, which was scheduled for April 2020, and will now release in November. "Dune" releases on Oct. 1 in theaters as well as on HBO Max, much to the dismay of director Denis Villenueve.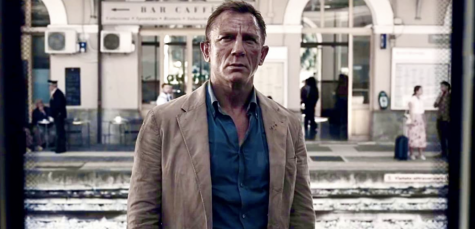 Two sequels are on my radar for the movie season. "The Matrix 4" will probably be awful, but will I still be there opening night? Yes. These aren't the same standards I'm bringing to Nov. 19's "Top Gun: Maverick," which has the potential to be a great action sequel to a beloved '80s film, and has Tom Cruise doing Tom Cruise things. December's biggest non-Spider-Man release is undeniably "West Side Story," the remake of the 1961 movie musical, helmed by Steven Spielberg. In a massive open audition, 30,000 people went for the role of Maria, which eventually went to Rachel Zegler, who gained popularity through a viral video of her singing Shallow from "A Star is Born." She will star opposite Ansel Elgort who will play Tony.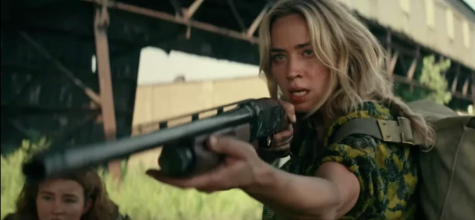 All these films I have mentioned have the opportunity to make big at the box office. No movie released last year reached $500 million in worldwide gross. May 28 with "Cruella" and "A Quiet Place Part II" should surpass April 2 as the biggest weekend of 2021. The decline of the global box office last year saw the closure of a few movie chains, including Arclight Cinemas and Pacific Theaters, with Alamo Drafthouse also filing for bankruptcy. Studios strongly pivoted to streaming, throwing money behind services like HBO Max, Amazon Prime Video, Netflix and Hulu. The box office has become increasingly top-heavy as well, according to Box Office Mojo; the top 10 films of 2019 ("Joker" being the lone non-Disney property) accumulated $13.2 billion or 31 percent of the total global box office, a big number that could keep growing as more big budget movies are financed with larger cinematic universes. Three of the top five films were Marvel movies, including "Avengers: Endgame," which is the second highest-grossing movie of all time. The three Marvel films coming out this year are likely to reach $1 billion, a mark that five of the past six MCU films have hit. Getting huge movies back in the theaters is the main mission for studios and theaters alike. Theaters need big movies to draw large crowds, which should be permissible this summer nationwide, just in time for the best movie season we've seen in years.
Source: depauliaonline