Testbook And S. Chand Partner To Bring The Power Of Ed-Tech In A Book With SmartBook
Testbook And S. Chand Partner To Bring The Power Of Ed-Tech In A Book With SmartBook
on
Jul 16, 2021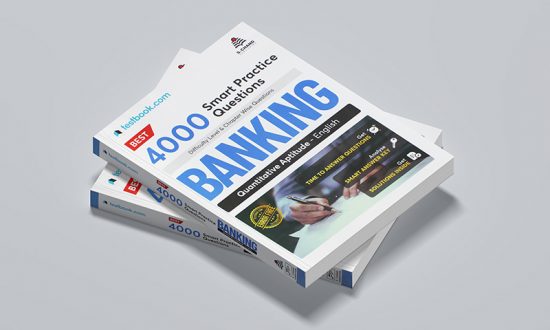 In a bid to cater to students, especially from rural and difficult to reach parts of India, Testbook along with S. Chand has launched a next-generation 'SmartBook' to aid students preparing for competitive examinations for government jobs. SmartBook is a physical book created after processing performance data of lakhs of Testbook students. It combines the convenience of physical study material with the power of Ed-Tech. This novel concept was created by the Testbook – S.Chand partnership and is the first-of-its-kind in the history of government exam preparation in India. This is a boon for students who do not have the appropriate resources to access the Internet and Ed-Tech platforms, and who mostly depend on hard copies of books. Students will now be able to enjoy the benefits of online education platforms through a 'SmartBook' of their preferred subject for just Rs 550. SmartBooks are now available at all 'On-The-Shelf' (OTS) counters of bookshops, situated in cities, towns, and rural areas. They can also be bought directly from S.Chand's web portal and e-commerce websites like Amazon and Flipkart. SmartBooks will soon be available in 100+ titles and would cover a range of subjects in major exam categories like Banking, SSC, Railways, GATE, Defence, Police, etc. With SmartBook packing all the Ed-tech features in a book, having access to the Internet or a modern device, is no longer a pre-requisite for learning! The SmartBook is user-friendly and helps maximize student performance by helping them transition seamlessly from beginners to advanced learners.
How does SMARTBOOK work?
Testbook harnessed their data science tools to shortlist 4000 carefully curated questions attempted by millions of students across India and brought them to SmartBook learners.
Here are the three features that make SmartBook truly unique:
Time-To-Answer (TTA): Every question is given a time limit to ensure better time management. This is calculated using the data science technologies of Testbook.
Smart Answer Key: The Answer Key is designed to provide competitive benchmarking. Answers are supplemented with additional data on the percentage of students, who either skipped the question or gave the right answers.
Three Difficulty Levels: The questions are segregated into three difficulty levels that have been determined using machine learning tools.
Ashutosh Kumar, Founder, and CEO of, Testbook.com commented 
"It is great to be collaborating with S.Chand who has an impeccable reputation in India's book publishing industry for the past several decades. Testbook's high-end technology, large question database, and leadership in government job online preparation space clubbed with S.Chand's publishing and distribution expertise will result in mass-scale access of SmartBooks across India. I am super excited for this new era of books and confident that students will be amazed by their experience with SmartBook." On the other hand, 
Mr Himanshu Gupta, Managing Director, S Chand Group
 says, "I am excited about the partnership with Testbook, who is a pioneer in government job online preparation space. Though S.Chand has marked its strong presence in the education industry over several decades, 'SmartBook' has been possible due to Testbook's experience in this sector, through their data learning from millions of students and their unique technology. S Chand, in collaboration with Testbook, will help bring the power of Ed-tech to millions of more students in India through our network and give equal access to high-quality learning to students in the deepest pockets of India. This will be a new landmark in the history of Ed-tech in India".
Source - India Education Diary