Sudbury author and professor, Melchior Mbonimpa is a finalist for the 2021 Trillium Book Award for his book Au sommet du Nanzerwé il s'est assis et il a pleuré, published by Sudbury's Éditions Prise de parole in May of 2020.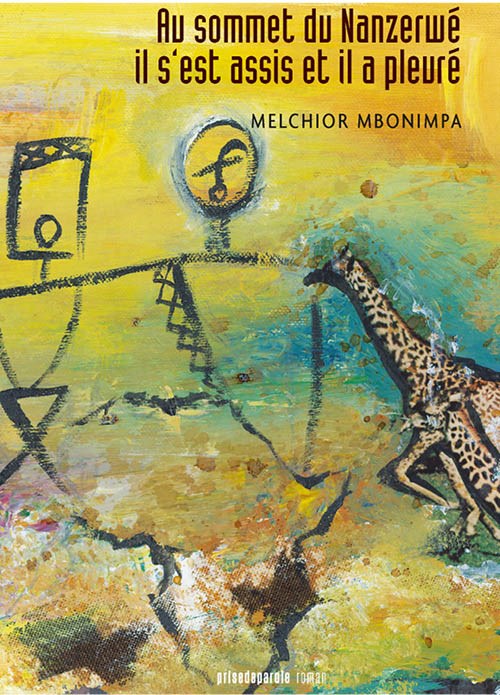 He is among five nominees for the French Language Trillium book Award. Sixteen titles from Ontario's literary talent are on this year's Trillium Book Award shortlists – in French and English, spanning all genres.
The Trillium Book Award, established in 1987, is awarded by Ontario Creates, an agency of the government of Ontario who describes the award as, "The province's most prestigious literary prize." By investing in Ontario-based writers in the hope of "encouraging excellence in literature," Ontario Creates says the recipients of the awards will receive $20,000 and their respective publishers will receive $2500.
The winners will be announced during a livestream video event on June 15, 2021.
"The insight, creativity and dedication of our talented authors and publishers ensure that our diverse and unique stories are celebrated at home and around the world," said Lisa MacLeod, Minister of Heritage, Sport, Tourism and Culture Industries in the Ontario Creates release. "On behalf of the province and the people of Ontario, I applaud and congratulate all the Trillium Book Award finalists for their contributions, and achieving this recognition for their outstanding work."
The finalists for the French-language Award include:
Daniel Castillo Durante, Tango, Éditions L'Interligne
Nicole V. Champeau, Niagara… la voie qui y mène, Éditions David
Charles-Étienne Ferland, Métamorphoses, Éditions L'Interligne
Melchior Mbonimpa, Au sommet du Nanzerwé il s'est assis et il a pleuré, Éditions Prise de parole
Danièle Vallée, Sept nuits dans la vie de Chérie, Éditions David
Source: