Frontlist | Stephen King's newest is surprisingly short for this audiobook roundup
Frontlist | Stephen King's newest is surprisingly short for this audiobook roundup
on
Mar 15, 2021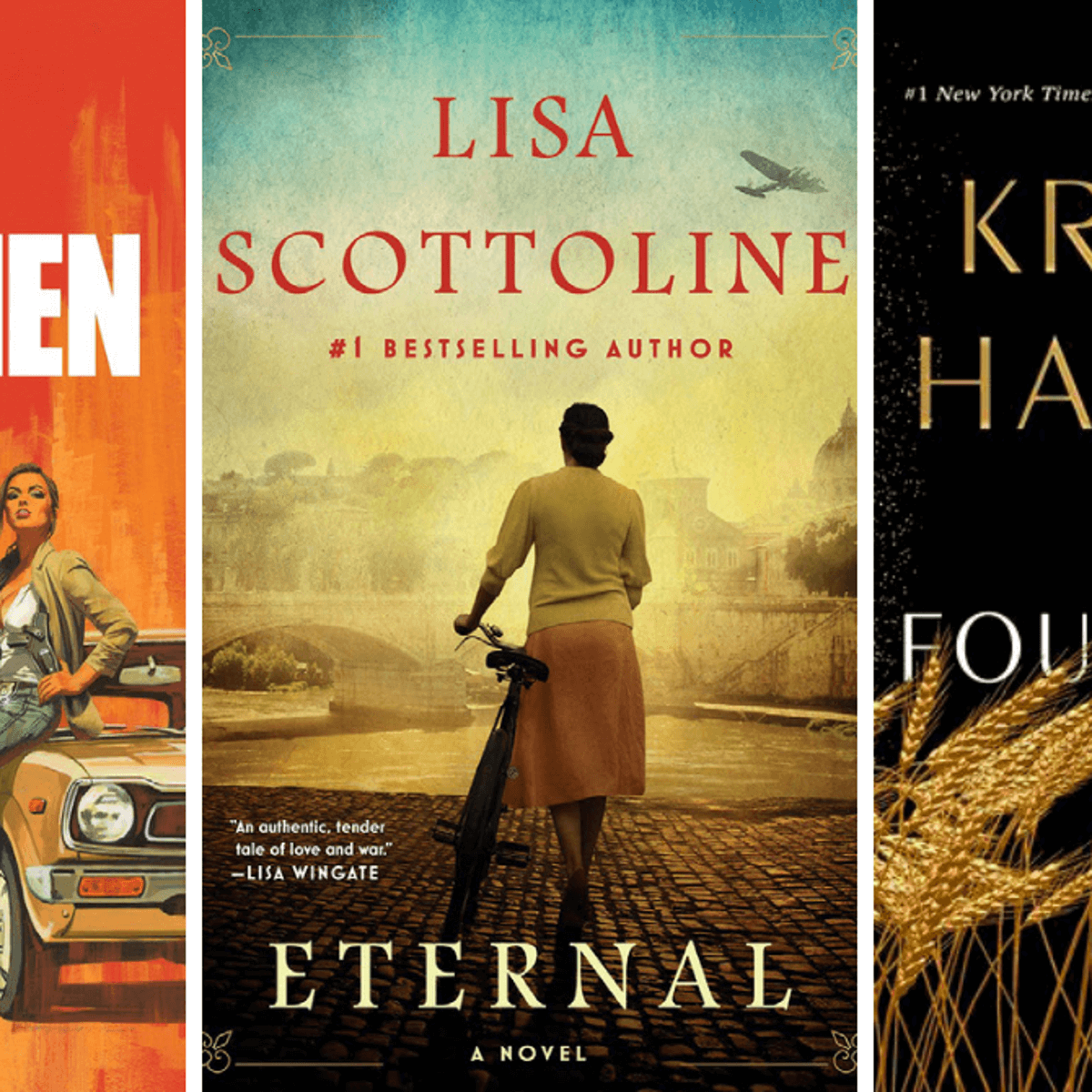 Tired of turning pages? Three new novels come to life as
audiobooks
, plunging listeners into a little boy's nightmare, the horror of the Holocaust and the desperate Dust Bowl years.
'Later'
By Stephen King, read by Seth Numrich
Simon & Schuster Audio, 6½ hours, $20.99
If you're ever sent on a long-haul space flight to Mars, say, or exiled to a desert island, and can take the works of only one author, you could do much worse than choosing Stephen King.
It's not just that King is so prolific, with more than 60 novels and 200 short stories to his credit. It's that, despite almost every work having a distinctly King touch, his books cross genres from pure horror ("It") to alt-history (the "Dark Tower" series) to dystopia ("The Stand") to detective stories (the "Mr. Mercedes" trilogy) and beyond. Each one takes you somewhere new even if covering familiar ground.
Popular as King is on the page, his works are especially riveting as audiobooks, in part because they are fast paced but especially because the readers are chosen so well. All that is true for "Later," a coming-of-age tale about young Jamie Conklin, who can see and talk to the newly dead.
Voicing Jamie is Seth Numrich, who brings all his classical theater training to what could have been the throwaway role of a kid who mostly tries to ignore an ability he didn't ask for. Numrich, who played Benjamin Tallmadge in four seasons of AMC's "Turn: Washington's Spies," embodies Jamie from ebullient first-grader to terrified but determined teen, nailing the evolution of a boy trying to solve his own mystery.
The story can be whimsical and funny, thoughtful and alarming, and Numrich is perfectly in step. We first meet Jamie, who lives with his single mother, Tia, a literary agent, on New York's Park Avenue, as he comes home from grade school to learn that a neighbor has died. He sees her, however, standing in an uncomfortably sheer nightgown, smoking a cigarette.
King has worked out a strict set of rules for the dead, including this: If asked a question, they must tell the truth. This will come into play, as "Later" frequently reminds us.
Another reminder, from Jamie: "As I said at the beginning, this is a horror story." In fact, the horror rises to the top more and more as that story progresses, to the point at which a skittish listener might clutch the audio player to keep from hurling it across the room at some ephemeral evil.
King's books are often long and sprawling, but "Later" is nicely compact at under seven hours, easy to consume in a single day if you're willing to risk a sleepless night afterward. Make sure your own demons are securely locked away before you reach the final chapters.
King is 73 but may write forever, as he's been joined now by son Owen. Wife Tabitha King is also a writer and editor, and son Joe has picked up the family banner as horror novelist Joe Hill. Given that a character in "Later" shares the plot of his new book after passing over, here's an idea for a future Stephen King work: Novelist writes his 2,000th book at age 144.
'Eternal'
By Lisa Scottoline, read by Cassandra Campbell and Edoardo Ballerini
Penguin Audio, 19 hours, $45
Fans know Lisa Scottoline, who has turned out at least a book a year since her debut in 1998, primarily as the author of mysteries and thrillers. Two series feature lawyers in Philadelphia, where Scottoline lives; others hinge on domestic situations with a thriller component.
Forget all that. "Eternal," out March 23, is a magnum opus of historical fiction, inspired by Scottoline's longtime interest in the Italian Holocaust. (As an undergraduate at the University of Pennsylvania, she got an A in a course called Literature of the Holocaust, taught by Philip Roth, her publisher tells us.)
Set in Rome, the novel follows three friends from childhood through the 20 years of Mussolini's rise and fall, as Fascists align with the Nazis in 1937 and Hitler invades "the Eternal City," targeting Italy's Jews. The political and humanitarian crisis disrupts a budding love triangle among would-be writer Elisabetta, cyclist Marco and mathematician Sandro, who is Jewish.
Unless you're embarking on a long car trip, 19 hours is a daunting length for an audiobook. Don't start "Eternal" if you're impatient; Scottoline, a grand master of description, is in her element here, setting the scene of a Rome summer day in the opening and introducing her trio of protagonists in such physical detail that a courtroom sketch artist could draw them.
Settle in. You won't lack for atmosphere, joyful and tragic, in "Eternal," into which Scottoline pours three decades of knowledge about Italy, as well as her own family heritage. Skimmers, or anyone who likes to speed ahead to get to the action, would be better off with the 470-page print novel or ebook.
But "Eternal" has charms on audio. One is reader Edoardo Ballerini, channeling his Italian father and making the most mundane lines sound like poetry. I'd happily listen to him read an Olive Garden menu. Also on the positive side, his two male characters are easily distinguishable.
Cassandra Campbell, who gets the women's chapters, is a reliable audiobook narrator (she also reads Chris Bohjalian's forthcoming "The Hour of the Witch"), but isn't as believable with the Italian-accented dialogue. (Why do Italians who would be speaking Italian speak English with Italian accents? Discuss.)
Recent years have brought an onslaught of books about World War II, most focusing on France and Germany. The Italian setting of "Eternal" feels fresh, and the food sounds delicious. But only the most avid fans of wartime romance won't wish for an abridged version.
'The Four Winds'
By Kristin Hannah, read by Julia Whelan
Macmillan Audio, 15 hours, $31.48
Kristin Hannah's novels are wildly popular in any format. In print, they are instant bestsellers. On the screen, her "Firefly Lane" recently lit up Netflix; "The Nightingale" and others are still to arrive on film. But the best way to enjoy Hannah's latest is to have the great Julia Whelan read it to you.
Whelan, an actress ("Once and Again") and acclaimed narrator, brings "The Four Winds," Hannah's saga of the Texas Panhandle in the 1930s and beyond, to vivid life. Speaking the thoughts and emotions of Elsa, her daughter Lareda and many more, she juggles accents, emotions and peril (a dust storm!) without dropping a stitch in this hand-pieced quilt of American history.
Long but never draggy, "The Four Winds" also benefits from Hannah's storytelling sense and flawless pacing. Hop in the buckboard and get listening, but don't forget to hydrate.
Gail Pennington is a former longtime television critic for the Post-Dispatch. Source: stltoday.com