Shiv Sena's Sanjay Raut Dismisses Criticism of Uddhav Thackeray in Sharad Pawar's Autobiography
It was challenging to understand why Thackeray, then-chief minister of Maharashtra, opted to visit Mantralaya
on
May 05, 2023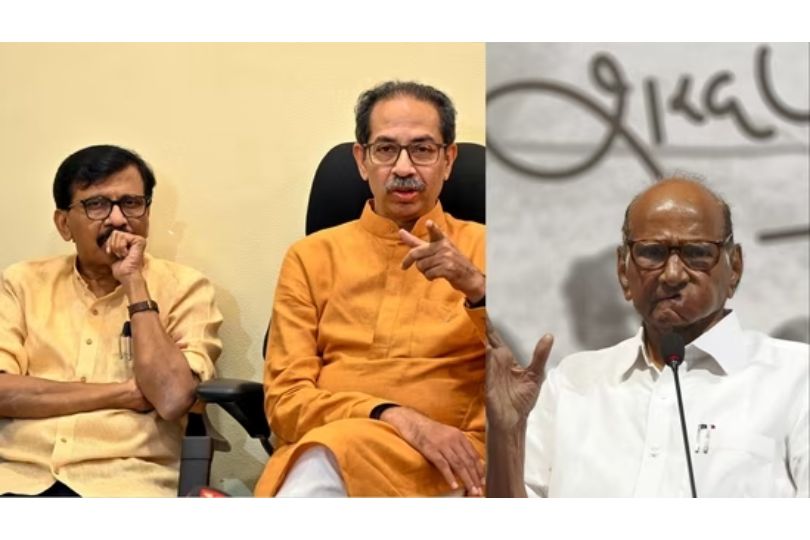 On Thursday, Sanjay Raut, the leader of the Shiv Sena (UBT), called the criticism of Uddhav Thackeray in NCP supremo Sharad Pawar's autobiography "wrong information" and played it down by saying that books are read for two days before being placed in libraries.
He said that Thackeray would shortly reply to the book's criticism of him.
It was challenging to understand why Thackeray, then-chief minister of Maharashtra, opted to visit Mantralaya, the state headquarters in south Mumbai, just twice during the coronavirus epidemic, according to Pawar in his updated autobiography "Lok Majhe Sangati," which was published on Tuesday and concentrated on events after 2015.
"This information is inaccurate. The office was a regular stop for him (Thackeray). Because of a central government instruction to work from home, he made fewer visits to Mantralaya during the coronavirus epidemic, according to Raut, who also noted that the prime minister, Union ministers, and other chief ministers did not attend the office during the pandemic.
In his book, Pawar also criticized Thackeray for departing as chief minister of Maharashtra without a fight and for failing to calm the unrest inside his party.
The Maha Vikas Aghadi (MVA) administration headed by Thackeray was overthrown in June of last year due to an uprising by Eknath Shinde. With the help of the Bharatiya Janata Party, Shinde was elected as chief minister.