Sharjah has formed a new joint venture to assist publishers
on
Jul 05, 2022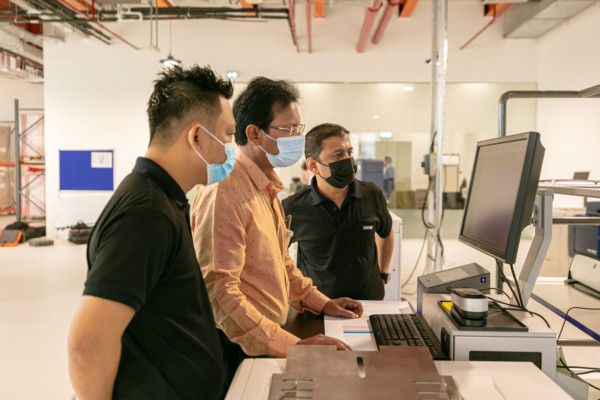 Sharjah Book Authority (SBA) and Ingram Content Group's Lightning Source LLC have formed a joint venture called 'Lightning Source Sharjah,' offering the Middle East and North Africa the world's first large-scale print-on-demand operations. Through access to Ingram's powerful global distribution network of 40,000-plus shops, as well as libraries, schools, and colleges, this relationship will enable publishers to satisfy expanding consumer demand in the region substantially faster and more efficiently.
Lightning Source is located in the Sharjah Publishing City (SPC) Free Zone. Sharjah is currently allowing UAE merchants to order books directly from overseas publishers in order to meet market demands. Many publishers have already signed on to make their books available to retailers and distributors in the UAE and the surrounding region through Ingram Content Group's market-leading print-on-demand service, which has access to millions of titles in over 170 languages.
The Lightning Source Sharjah facility, which is equipped with cutting-edge technology and digital publishing innovations, can process and ship print-on-demand orders quickly, reducing waste and lowering the overall carbon footprint while strengthening the supply chain by printing exact quantities closer to the consumer. The Sharjah facility can execute print-on-demand orders in 24 hours and ship to selected destinations in 48 hours.
"We are keen on forging international partnerships to drive greater advances in the publishing sector on a local and regional level, in addition to offering access to knowledge sources to all segments of the community, aligning with the directives and vision of His Highness Dr Sheikh Sultan bin Muhammad Al Qasimi, Supreme Council Member and Ruler of Sharjah, to help build knowledge-based societies," said Ahmed bin Rakkad Al Ameri, chairman of SBA.
'Support international investment in the book market.'
"The launch of Lightning Source Sharjah services presents substantial prospects for publishers, distributors, and those who operate in the industry to enhance their access to books and material, as well as their outreach into regional markets," he noted. This first-of-its-kind regional project strengthens Sharjah's infrastructure strategically to support worldwide investment in the book market and creative industries, while also boosting the emirate's reputation on the global cultural map."
We have long had a good connection with Sharjah Book Authority, and we are pleased about the opportunities this new endeavour brings to Sharjah, Ingram, and the wider Middle East and Gulf region," said John Ingram, chairman of Ingram Content Group. "I would also like to thank His Highness personally for enabling us to be a part of this vital project in Sharjah." Print-on-demand is fueling the modern publishing industry, allowing for the seamless digital and physical delivery of diversified material across multiple languages and geographies. This new facility will bring these world-class advancements to the Middle East, benefiting both the publishing industry and consumers."
'Innovation and Technology'
Ingram works with tens of thousands of publishers from around the world and is trusted with many millions of their titles in our Lightning Source print-on-demand supply model. This joint venture is significant for the book trade within this region. It will bring pioneering technology and innovation to the forefront of meeting consumer demands in a rapidly growing and important part of the world," said David Taylor, Ingram senior vice-president for Content Acquisition International.
Lightning Source is a member of the Ingram Content Group of enterprises, a leader in print-on-demand that links publishers with the largest book wholesale and retail distribution channel on the planet. In addition to working with Ingram Book Company to distribute books, Lightning Source has ties to the largest group of booksellers.