Serena Williams to turn an author, writes a picture book for kids
Serena Williams to turn an author, writes a picture book for kids
on
Jan 06, 2022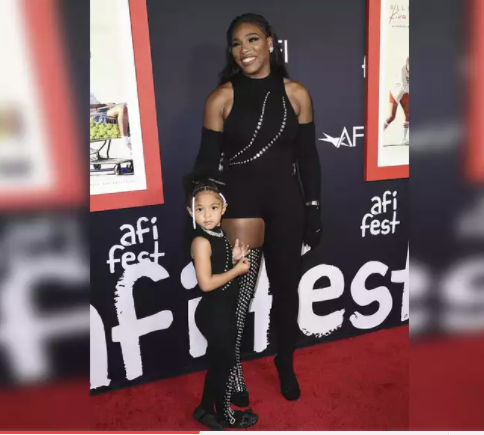 23 times Grand Slam tournament winner, philanthropist, businessperson and mother, Serena Williams is all set to turn an author this year!
Serena is composing an image book for kids named 'The Adventures of Qai' which is relied upon to be distributed in September 2022.
Qai Qai (pronounced as Kway Kway) is a popular animated character and motivational speaker, which Serena and Invisible Universe teamed up and created in 2019. The idea behind it was that as a child, Serena had few dolls of diversity and colour. And now as a mother, Serena wanted a doll that her daughter Olympia could relate to. Since its creation in 2019, Qai Qai has become a popular social media character with over 350,000 followers on Instagram. In the book, 'The Adventures of Qai Qai' Serena will write about Qai Qai's friendship with a little girl.
Announcing the news about her debut book for children, Serena recently shared a video of Qai Qai on Instagram. "Since realizing Qai Qai's ability to spread joy to our own family and also millions of others around the world, we've wanted to tell her story in every way possible. We are so proud to announce Qai Qai's first book, 'The Adventures of Qai Qai', a story about the power of friendship and imagination," Serena said in the post.
The book is aimed at kids aged 2-5 years. It will be illustrated by Yesenia Moises and published by Feiwel & Friends, an imprint of Macmillan.
"This book is an inspiration—an imaginative and magical adventure about a girl and her doll... But it is so much more! It's a celebration of the power of representation, brought to life by Serena's strength as a storyteller and the stunning artwork by Yesenia Moises. Qai Qai the doll is already beloved by many families, and we can't wait to share her with young readers in this new and inventive way," Jean Feiwel, SVP and publishing director- Feiwel and Friends, said according to Oprah.com.