Frontlist | Second Dhakuakhana Book Fair to start from December 20
Frontlist | Second Dhakuakhana Book Fair to start from December 20
on
Dec 18, 2020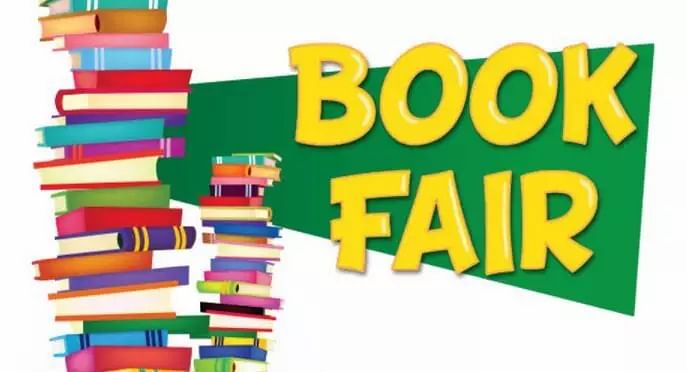 With a view to attract the upcoming generation towards book, to arouse the interest and pleasure of studying books among them and to make the availability of the books of interest among the book lovers
With a view to attract the upcoming generation towards book, to arouse the interest and pleasure of studying books among them and to make the availability of the books of interest among the book lovers, due arrangements are underway in order to hold the 2nd Dhakuakhana Book Fair from December 20 to December 25. The six-day long event will commence at the Tai Cultural Research and Development Centre premises located in Dhakuakhana town. In order to conduct the extravaganza successfully and smoothly, the 2nd Dhakuakhana Book Fair Organizing Committee was constituted with Dr. GirinGogoi as president and Ritu Kumar Das as secretary along with a number of sub-committees. In this regard, president of the 2nd Dhakuakhana Book Fair Organizing Committee, Dr. GirinGogoi and publicity secretary Paranjyoti Borah addressed a press meet which was convened at the book fair organizing venue on Wednesday, and informed about the detailed agenda of the event. According to their information, the whole agenda of the book fair will start with the unfurling of flag by Book Fair Organizing Committee president at 9:00am on December 20. Then State Panchayat and Rural Development Minister Naba Kumar Doley will inaugurate the book fair. It will be followed by a book release event and cultural programme by the trainees of the College of Teacher Education, Dhakuakhana and students of Dhakuakhana Model HS School.
On December 21, various competition events, including quiz competition, will be held among the students while the Rupendra Deva Goswami Memorial Get Together of Poets will commence from 3:00pm. It will be chaired by poet Mouchumi Gogoi Hatibaruah and inaugurated by poet Dr. Pranay Phukan. A cordial interaction programme among the writers and literary figures will be held on December 22 under the chairmanship of prominent writer Dr. Amiya Kumar Hundique. Poetry recitation competition among the students and staging of street drama will be held on December .On the other hand, the Dibya Kumar Hundique memorial symposium on the topic 'Heritage and History of Dhakuakhana' will be held on December 24. Former general secretary of MisingXahityaXabha, Kalinath Panging will inaugurate the symposium to be chaired by Harhi College Principal Dr. ManasJyotiNeog. In the evening of the same day, the students of North Lakhimapur College will present colourful cultural programme.
On the final day of the extravaganza, the open session will be attended by Dr. Nani Gopal Mahanta, Head of the Department of Political Science, Gauhati University, Dr Akhil Ranjan Dutta, prominent poet Shiva PrashadGogoi along with a galaxy of eminent figures.