SCERT starts online training for teachers
SCERT starts online training for teachers
on
May 03, 2021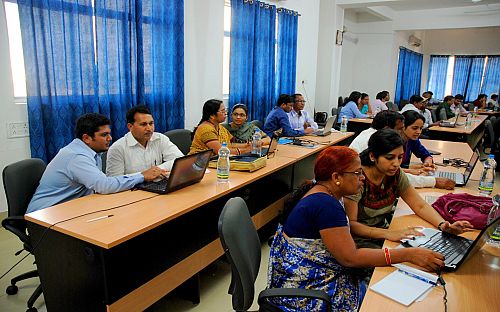 Gurgaon: The State Council for Educational Research and Training (SCERT) has started an training of teachers on online education content development. The 10-day training has been shifted to online mode due to the recent surge in Covid-19 cases. The training will be conducted via the Telegram app. In a bid to equip the teachers of the state-run schools with digital skills to help evolve the pedagogy, SCERT has designed a special training module. The first phase of the 10-day training programme was rolled out a few days ago. The programme will run into different phases and aims to cover over 3,500 teachers across 22 districts. The state government has allocated around Rs 20 lakh for this training programme.
Read | Karnataka Govt Donates 8,243 Books To Mysuru Man Who Lost Library In Fire 
"For the past few years, the Haryana government has been focusing on digital education and this initiative is another step in that direction. The main objective of this initiative is to sensitise teachers and build their capacities in digital education. We aim to train over 3,500 teachers who will become part of our e-content creator team and contribute to the State Repository of Open Educational Resources (SROER)," said SCERT director Rishi Goel.
Source: TOI