Saudi Arabia Welcomes Global Publishing Professionals
on
Sep 29, 2022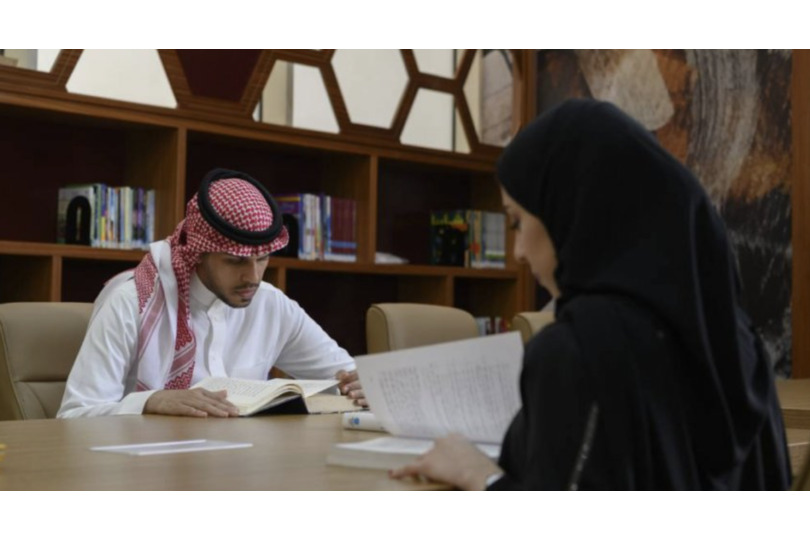 The Riyadh International Book Fair began with a two-day Publishers Conference on September 27-28, which featured talks from global publishing executives to encourage professional development. Audiobook trends, children's book publishing, distribution challenges, the future of storytelling, book marketing, self-publishing, translation, and the best way to develop book marketing in the Middle East were all discussed.
Professionals from Saudi Arabia, Egypt, Lebanon, Tunisia, and Turkey attended, as did those from Australia, India, the United Kingdom, and the United States. Michele Cobb, executive director of the Audio Publishers Association; Dan Gerstein, CEO of Gotham Ghostwriters; Kempton Mooney, director of client development for NPD Group; publishing consultant Lorraine Shanley; and Chad Post, publisher of Open Letter Books were among those from the United States.
Saudi Arabia has long been regarded as a closed book market, but in recent years, the country has become more open to international collaboration as part of the Saudi Vision 2030 program, which aims to reduce the country's reliance on oil, diversify its economy, and develop public service sectors such as education, health, infrastructure, recreation, and tourism. As part of this, the government's Ministry of Culture established the new Literature, Publishing, and Translation Commission (LPTC) with the mission of encouraging more publishing activity in the country. Professional development for publishers is on the agenda.
One major challenge for the industry is the country's relatively low literacy rate of 60%, even though the country's 330 publishers produce approximately 8,000 books per year, according to Abdulkarim Alagil, chairman of the Saudi Publishing Association, who cited 2018 statistics. Over the two days of panels, it became clear that data is desperately needed for the industry to advance, and a market study is underway, as is an effort to begin establishing a unified database tracking books and book sales in the country.
The 2030 program prioritizes translation, and Alagil stated that the industry would like to see 25,000 books translated in the next few years, with up to 5,000 coming from English. "Saudis must read to learn about other people's perspectives and visions," he says.
The Tarjim translation initiative was established by the LPTC to this end. "We funded the translation of 292 books and 42 academic cultural journals in the first year, 2021," said Hailah Alkhalaf, director of translation at LPTC. The program drew a total of 23 Saudi publishing houses, though Alkhalaf would like to see many more participate.
"This year, we've doubled the number of grants to 500, and we're actively looking for books in key subject areas that have been underserved by translation, such as philosophy and nonfiction children's books and graphic novels," she said, adding that "we're open to talking to anyone with good ideas and good books."
Translations of several titles by 2021 Nobel Prize winner Abdulrazak Gurnah, classics such as At Swim-Two-Birds by Irish writer Brian O'Nolan, and contemporary bestsellers such as The Vanishing Half by Brit Bennett are among the books funded by the program.
However, the Saudi government is also supporting the establishment of a new books division at Saudi Research & Media Group, one of the Middle East's most prominent media companies.
The Riyadh International Book Fair will take place from September 29 to October 11, and will feature 1,000 exhibitors' booths and book stalls, as well as numerous cultural events throughout Riyadh.