Sahitya Akademi Youth Award 2023 in Sanskrit Presented to Madhusudan Mishra
Madhusudan Mishra awarded the 2023 Sahitya Akademi Youth Award in Sanskrit for 'Sudarshanvijayam'.
on
Sep 27, 2023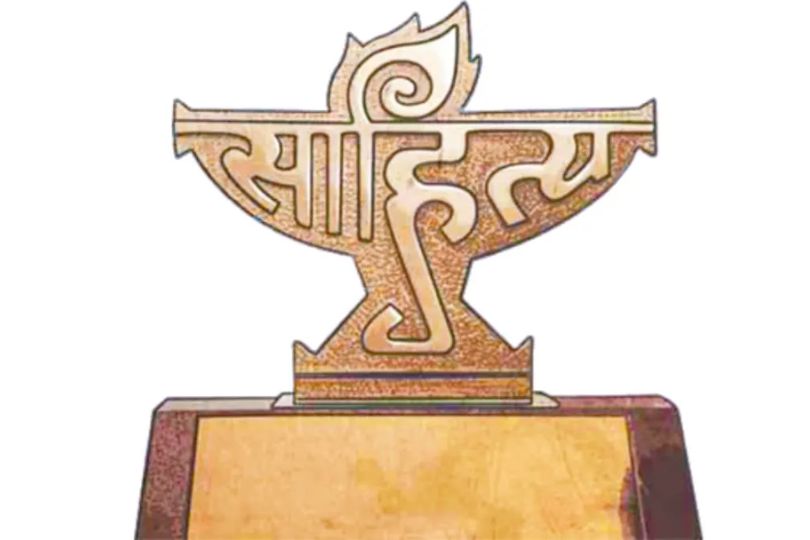 New Delhi, September 27, 2023 – In a prestigious ceremony, Shri Madhav Kaushik, President of the Sahitya Akademi, bestowed the Sahitya Akademi Youth Award 2023 in the Sanskrit category to the talented prose writer, Madhusudan Mishra, for his remarkable work titled "Sudarshanvijayam."
The Sahitya Akademi Youth Award is a coveted honor that recognizes young literary talents under the age of 35 as of January 1st in the year of the award. Mr. Mishra's outstanding contribution to Sanskrit prose secured him this esteemed accolade.
The selection of "Sudarshanvijayam" as the winning piece was a unanimous decision, made in accordance with the rules and procedures prescribed by the Sahitya Akademi. The three-member jury responsible for the selection consisted of eminent Sanskrit scholars:
1. Prof. Mithila Prasad Tripathi
2. Dr. H.R. Faith
3. Prof. Ramesh Kumar Pandey
The award includes an engraved copper plaque as well as a cash prize of Rs. 50,000/-. The official presentation of the award check will take place at a special event scheduled for a future date.
Madhusudan Mishra's accomplishment not only showcases his literary prowess but also underscores the vibrant future of Sanskrit literature, a treasure of India's rich cultural heritage. His work "Sudarshanvijayam" has undoubtedly made a significant impact in the world of Sanskrit prose.
The Sahitya Akademi Youth Award continues to play a pivotal role in recognizing and encouraging young literary talents across various Indian languages, thereby contributing to the growth and development of Indian literature as a whole.