"Unfinished" Review
"Unfinished" Review
on
Apr 01, 2021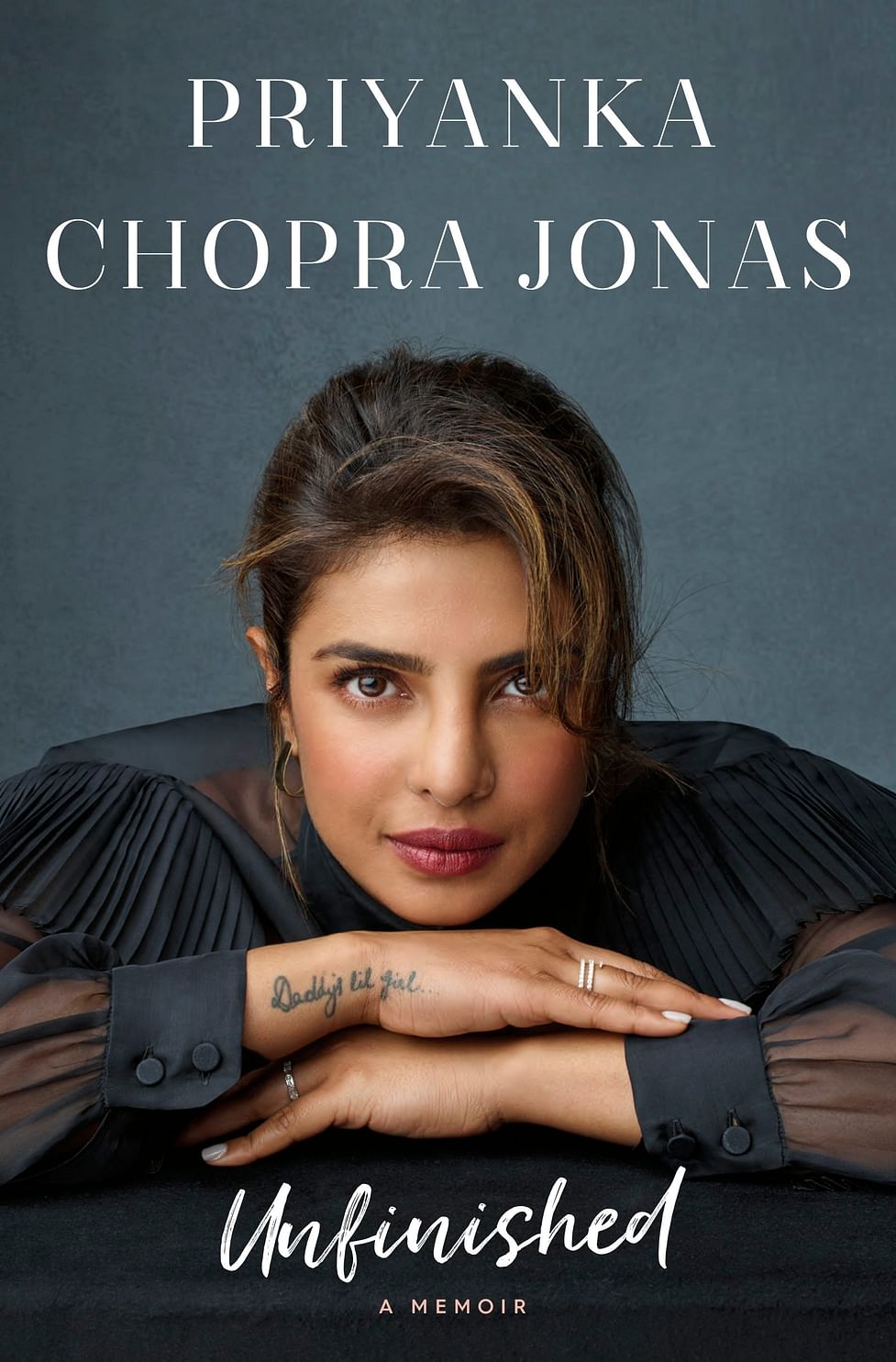 "Unfinished"
is Bollywood/Hollywood actress Priyanka Chopra's memoir and it seems to be an act of brand building whilst ignoring her art. PC went through a nostalgia trip while writing her memoir because it's more of a family centred book rather than a career journey book.
Mostly,
"Unfinished"
revolves around Priyanka's childhood and adolescence. She even talks about how her father's death happened due to a long illness leading to her depression, which is the most moving part about the book.
She seems evasive for most parts, mainly about her professional choices but she chooses to recall her failed attempts at hiding her high school love from her aunty while she was studying in the US.
Her journey in the US was not really easy as she faced a lot of bullying, so she decided to come back to India at the age of 16. When she came back to India she had it in her mind to make an impact and rise above all that she has faced. After a year of coming back to India she was the 1st runner up of Miss India pageant and later on she made history by winning the title of Miss World.
She talks about her dark and dull journey through Bollywood which is fundamentally accountable for her fame. She talks about how she was a friendly and humble actress not caring much about the work of art. Talking about Bollywood she mentions all the struggles she went through as an outsider of how she lost a lot of work due to her corrective nose surgeries and how she got the
"actor's girlfriend"
tag.
Mrs. Jonas decides to mention just a handful of movies out of her successful career -
Aitraaz (2004), Fashion (2008), Kaminey (2009), 7 Khoon Maaf (2011), Barfi! (2012) and Mary Kom (2014).
The memoir seems to be an act of building her brand as she dedicated a whole chapter titled
"Shaadi"
to her much published wedding with singer Nick Jonas.
"Unfinished"
also carried a few controversies that Chopra was a part of but she tries to avoid sharing too much as she does not want to be trending for wrong reasons again.
Her memoir seems more like a book of gratitude, ticking off people that she wants to thank as she revisits her worthy achievements not only this but she even mentions her failed attempt in music career.
"Unfinished"
could have been a story of a girl from Bareilly who rose above all the odds if PC would have worked with a bit more imagination and a little less of caution.
Hopefully, the sequel might be very insightful.