The Crepe Jasmines By Suvendu Tripathy: Book Review
The Crepe Jasmines By Suvendu Tripathy: Book Review
on
Sep 28, 2021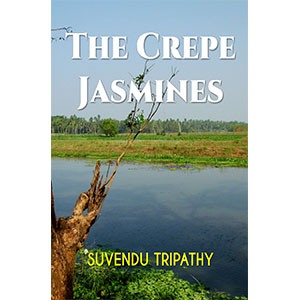 Suvendu Tripathy's "The Crepe Jasmines" takes us on a journey through the life of rural India, its dreams and aspirations. Sometimes these wants and desires are considered not so important and oftentimes they don't even get a chance to try their luck.
However, one or two people dare to leave their misery and get out of their villages to make their dreams come true through their hard work, dedication and talent. The author has represented the life of a poor brahmin boy, named Partha, who is also one of those rare people and an extremely good student and also passionate about speaking English.
When he leaves his village and comes to a city, he faces many challenges like judgements of other people, struggles and how he speaks English was a big part of the problem (MTI - Mother Tongue Influence).
The story also portrays his family trapped in poverty and the struggles they face getting through their day. The book not only centers around Partha but the Author has shown the journey of the entire family and all characters. 
It also addresses a number of social issues like religious intolerance and partiality, that exist within Indian society. The book is a love story about two people that come from different backgrounds.
Suvendu's excellent writing style in the book and the beautifully used imagery is very captivating.
The bonding between the father, mother, sisters and brothers has been described brilliantly. 
To buy this book,
click here