'Sach Kahun Toh' By Neena Gupta: Book Review
'Sach Kahun Toh' By Neena Gupta: Book Review
on
Jul 09, 2021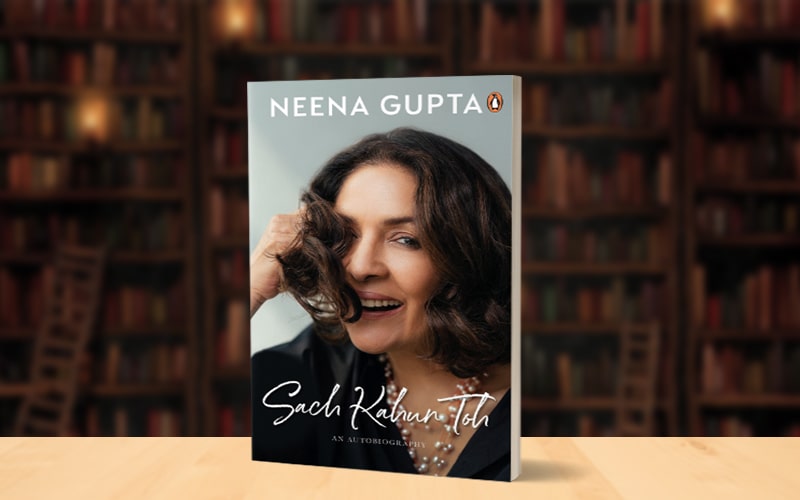 The book 'Sach Kahun Toh' is a memoir of the author Neena Gupta herself. From a usual girl belonging to a middle class family to an iconic personality breaking
stereotypes is well described in the book with her honesty and conversational writing style. 
Neena's memoir 'Sach Kahun Toh' is a reflection of her bold and fearless lifestyle. Chronologically she unfolded her personal and professional life with grace and dignity. In the book her whole journey is divided into five parts; First one her childhood in Delhi and her days in National School of Drama; Second one when she came to Mumbai and her early struggle days; Third one 'The Princess Arrives' is about when she became a single parent which changed her life; Fourth one 'Mad Times' is about her big break in 'Badhaai Ho'; last part 'Four Guptas and a Mehra' where she detailed about her closed ones.
The memoir gives the reader a glimpse of what makes her such a strong and iconic woman. Her way of writing shows that she revealed her intimate life but also concealed other's personal life and maintained a nice balance between her and other's life. Her fans would love her resilient attitude even more after reading this book. 
To buy this book:
Click Here