Janaka and Ashtavakra By Ashraf Karayath: Book Review
Janaka and Ashtavakra By Ashraf Karayath: Book Review
on
Oct 11, 2021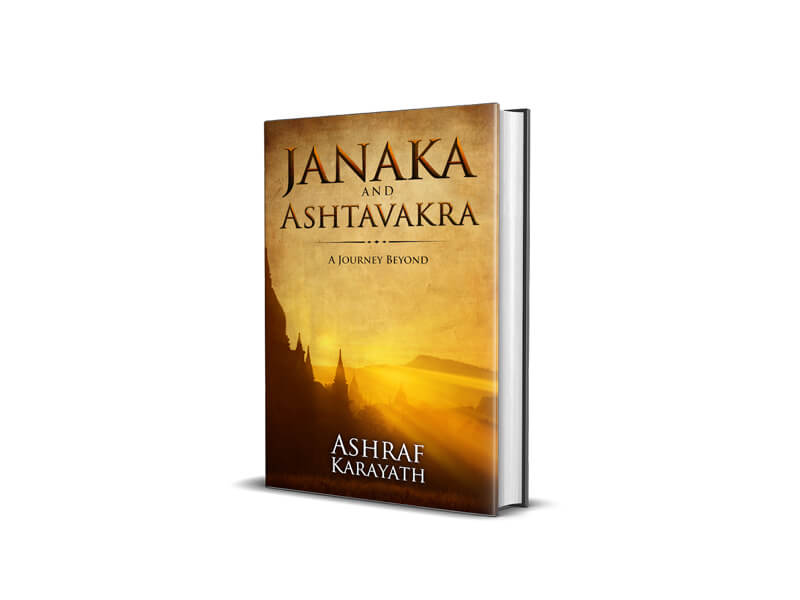 A Journey Beyond, written by Ashraf Karayath is the story of Janaka, king of Mithala and father of Sita and he is very popular in Hindu Mythology. King Janaka was a highly knowledgeable person of spirituality with contemplation. 
This book is a gateway to the trajectory of Self Realisation that enables one to learn profound things and feel motivated and spread a light in one's life. 
Deep Lessons and wisdom from Ashtavakra teach you spiritual liberation. The story is about a young sage Ashtavakra and King Janaka. King Janaka has been perturbed because of Sita Marriage. There are a lot of things that have been preoccupying Janaka's mind and his quest of finding answers makes him distressed. 
When Ashtavakra goes to King Janaka's court in shabby clothes then courtiers start ridiculing his deformed body. 
When the King learns the wisdom of Ashtavakra, becomes stunned to see the extraordinary remarks. It opens the eyes of the king and his quest for spiritual liberation starts. 
War clouds soon loom on Mithila's horizons, but Janaka spends more and more time with the young sage. Despite the fact that the rest of the world feels a disaster is on the way, Janaka maintains on the spiritual path. The King enters the realms of a new world with the help of Rishi Ashtavakra, which changes the reality for him and his kingdom. The ideals of emancipation, enlightenment, consciousness, and the absolute facts of existence are all reinterpreted in this storey, which is based on traditional Indian spiritual wisdom and philosophy. It raises the question of whether or not what we see is real.
This gripping tale illuminates the modern reader's own existential concerns, causing one to identify with the King and his tribulations.
To Buy This Book,
click here