"Cracking The Code" by Ayushmann Khurrana And Tahira Kashyap: Book Review
"Cracking The Code" by Ayushmann Khurrana And Tahira Kashyap: Book Review
on
Jun 29, 2021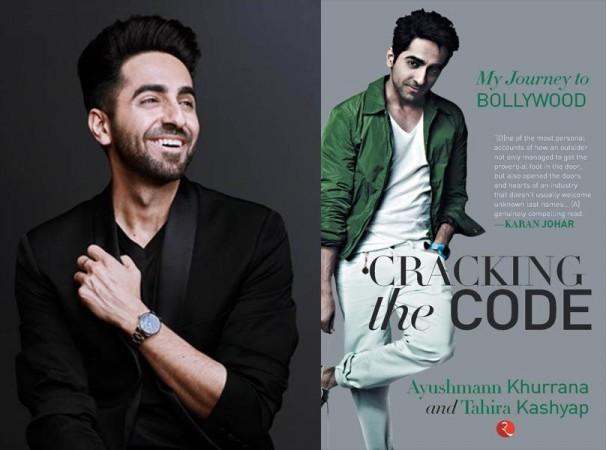 Ayushmann and Tahira Kashyap's Cracking The Code book takes you through a journey of Ayushmann's Pre-stardom struggle. He, as an actor, singer and a well known T.V personality answers some questions like what is the right time to become a professional actor? What sort of hindrances are you likely to face as you make your way through the film and television industry? Where will this road take you? with a guide to making it big in glitter town, with his personal experiences.
Ranveer Singh- Ayushmann's journey is a wholesome and insightful account of the trials and tribulations involved in trying to get a break in Mumbai's entertainment industry. ' 
'Ayushmann's account of the dreaded yet inevitable pre-stardom struggle is as real and insightful as it gets! His experiences will make you cry and make you laugh. They will both inspire you as well as give you a reality check. All you aspiring actors read this one carefully. It will become your ultimate guide!'- Parineeti Chopra.
He shared some reminiscences of his early days from a voice on Big FM, then doing serials to becoming the highest-paid host of reality shows on T.V, from failed auditions to finally landing the desired lead role in hit movie Vicky Donor in the book. 
This book is written in an engaging as well as interactive style. If you have a dream of becoming an actor and want to make it your life you should definitely give it a read. 
This book offers an insider's look into the industry as Ayushmann is a rising star with a huge fan following amongst young people.
Tap the link to buy this book-
https://bit.ly/3joEPIg