101 Ways to Good health By Prem P. Bhalla: Book Review
101 Ways to Good health By Prem P. Bhalla: Book Review
on
Aug 05, 2021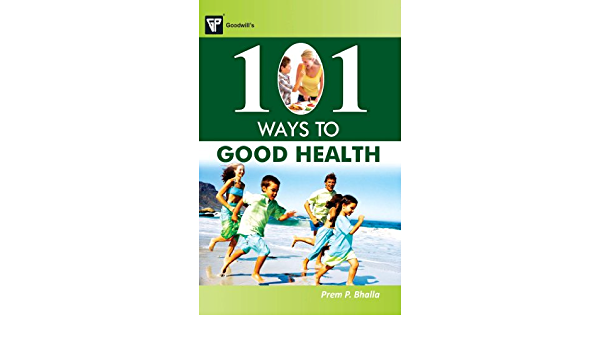 The critically acclaimed book - 101 Ways to Good health has written by Prem P. Bhalla, illustrates some of the best ways to keep your body healthy and fit. In today's world, people are suffering from a variety of ailments and always trying to seek help from Medication, Friends and family advice, and health professionals. However, they don't know how their own body works.
This book tells us to stay healthy, one needs to learn how their body functions according to environmental changes. Working tirelessly is not lauded if you're jeopardizing your health. Health comes first as it paves the way of having a healthy lifestyle.  
Through her book, Prem P. Bhalla tries to guide people towards eating good food in order to stay away from stress and surround themselves with loved ones. The mind, the thoughts, the feelings, and the emotions should not be neglected. These things affect one's health profoundly. 
Good Health is within everyone's reach and you need to make a little effort to apply it in your life.
This is an apt book if you are looking for an inspiring book on how to stay healthy.
To buy this book ,
Click Here