Frontlist | Media: Reviews of Oprah's performance on bombshell interview
Frontlist | Media: Reviews of Oprah's performance on bombshell interview
on
Mar 10, 2021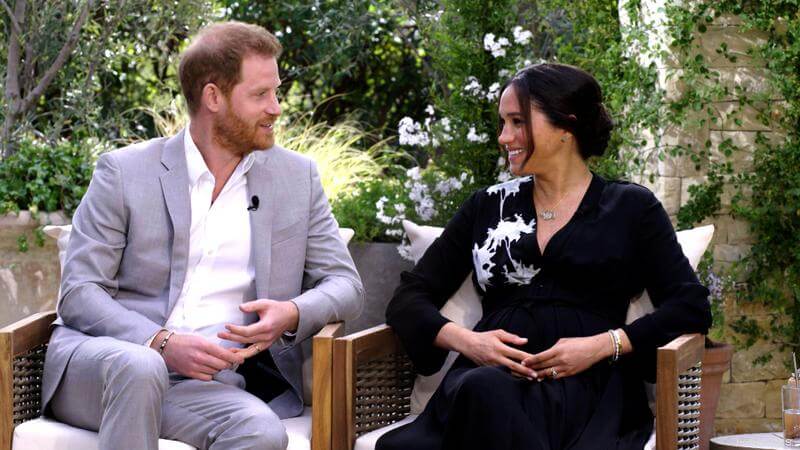 Oprah Winfrey is getting good marks for her interview with Meghan and Prince Harry on Sunday. The two-hour special on CBS did well in the U.S., drawing about 17.1 million viewers in preliminary numbers. The interview will also be shown in the U.K. on ITV Monday.
In the interview
, the couple revealed how they made the decision last year to step back from royal duties, and shared how the palace responded to their previous misgivings about press coverage of Meghan, who said she contemplated suicide. Royal watchers will dissect this interview, which is being compared to BBC's one-on-one with Princess Diana as she was exiting her marriage to Prince Charles in 1995.
Read More - 
Interview of Mr. Ananth Padmanabhan- CEO of HarperCollins India
Anand Neelakantan on his latest release 'Queen of Mahishmathi'
Digital is the way forward, says Delhi Literature Festival's founder
An insight of publishing industry with Karan Gupta
Tina Brown, the magazine publisher who wrote a definitive book on Princess Diana (who died in 1997 after a fiery crash in Paris), praised Winfrey. "By the way, let's all bow down to the real queen here, who is Oprah," said Brown on CBS This Morning. "I mean, what an extraordinary interview that was. It was just for the history books." Choire Sicha of 
The New York Times wrote
, Tonight many watchers were reminded of the skill, empathy and just all-around mastery of communication and focus of Oprah Winfrey as interviewer. Even if it was all showbiz, even it was all an act, for viewers it felt engrossing and moving. Tom Jones of Poynter, the journalism think tank, said that Winfrey probably was the only one capable of doing what he called an historic interview.
As if we once again needed reminding, Winfrey again brought her A-game and showed why she is one of the most talented interviewers in the business. She gave a masterclass in interviewing.
Winfrey has pursued an interview with Markle for about two years, and attended her wedding to Prince Harry May 19, 2018. Now, Winfrey lives close to Meghan and Harry, who first moved to California at the behest of another Oprah pal, Tyler Perry, who let the couple live in his estate until they got settled. CBS paid a license fee of at least $7 million for the interview, The Wall Street Journal reports. Neither Harry nor Meghan were paid for the interview. Some of the other praise for Oprah:
Source: bizjournals.com