Frontlist | Review: 'The Cemetery of Forgotten Books' series
Frontlist | Review: 'The Cemetery of Forgotten Books' series
on
Jan 22, 2021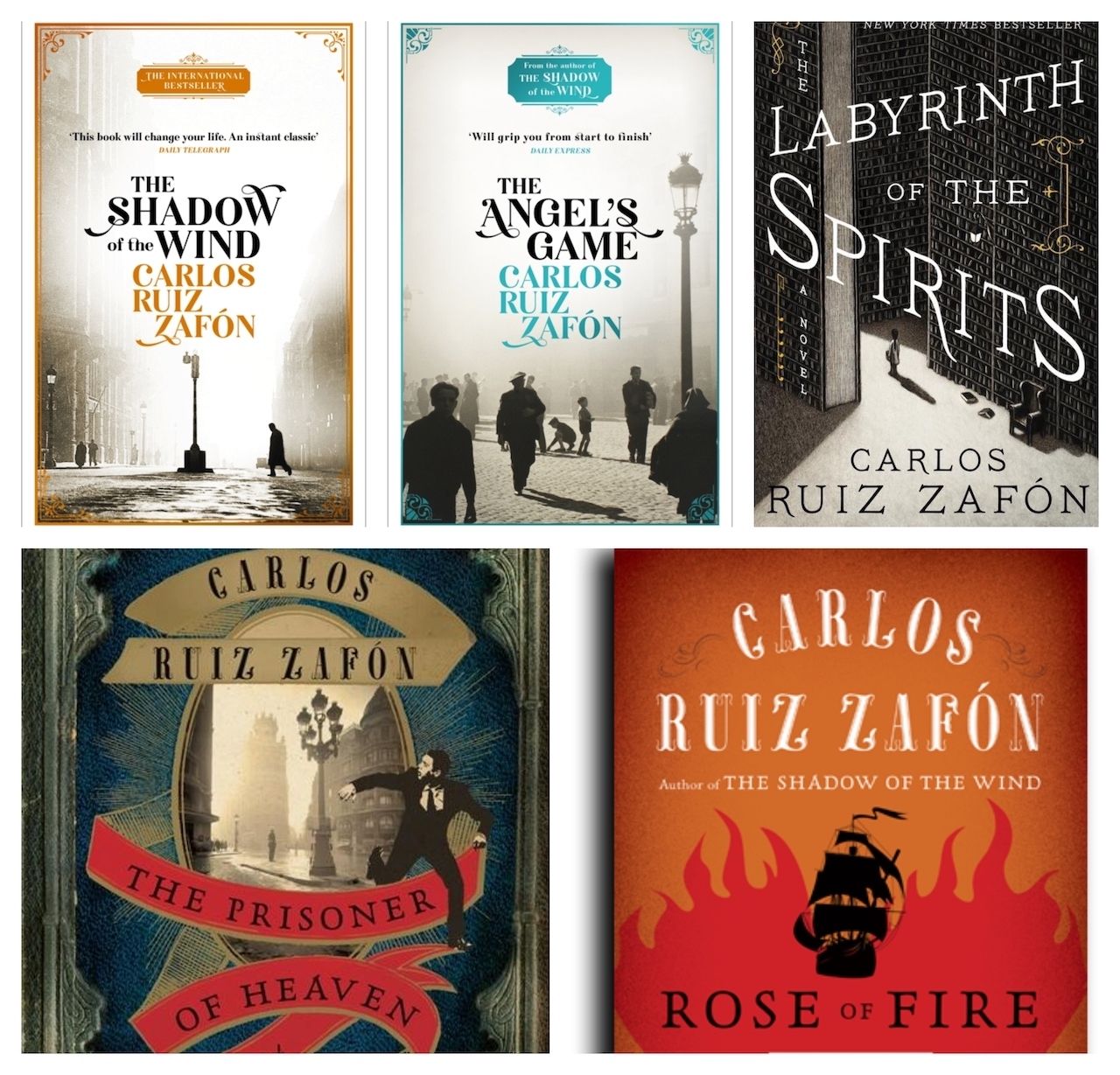 June 19, 2020 was an average day by all means, until a tweet warranted my attention and left me reeling from the shock of comprehension. We'd lost Spanish novelist Carlos Ruiz Zafón. He'd chosen such an abrupt exit from his own story, that I couldn't help but remember the lines he'd written somewhere: "There is no beginning and no end of a story. It only has entry points and exit points…" It wasn't long ago that I had decided to go, visit my icon, and maybe, walk the streets of his beloved Barcelona, and see it through his eyes, guided by his voice in my head. I had been caught unawares, just like millions of his fans who were left searching for his 'Cemetery of Forgotten Books' with a faint hope that maybe, we'd find him sharing a joke with his old time friend, Fermín Romero de Torres. After all, miracles and enigma weren't so uncommon in Zafón's world.
I discovered the master storyteller a decade back, and that too, accidentally, at the Kolkata Book Fair. Several copies of 'The Angel's Game' sat stacked amid other Penguin Random House Publications. Somehow, the sea-green cover beckoned to me, quite co-incidentally, as I'd later come to know, Zafón had written about forgotten books that chose their potential readers. An introduction to his world changed mine forever after that! Speaking of co-incidences, Carlos Ruiz Zafón shared the same vernacular with his predecessor, Gabriel García Márquez, and they both wrote in Spanish. While Gabo, was a 'committed leftist', which left clear traces of political ideologies in his works, Zafón aptly toned it down with his spellbinding plotlines, that do tread the delicate grounds, but manoeuvre through the convoluted passages without overtly expressing his anti-fascist sentiments. The social relevance of his stories begins dawning upon the readers only when they immerse themselves in the fluid and beautiful imagery, and begin feeling empathy for all the beautiful characters who had to take the fall during Franco's regime. Zafon's Barcelona is Umberto Eco marrying Gaston Leroux marrying William Hjortsberg. The story begins with 'The Shadow of the Wind' first published in 2001, translated to English by Julia Graves, whose work speaks volumes about her literary accomplishments. She evidently got it in her genes (she is renowned writer, Robert Graves' daughter). A story within a story, the book leaves me fumbling for words as I try categorising it into a genre. It's genre-defying, though Gothic-historical-romantic-fantasy-fiction could be a fair try. Set in early twentieth century, it is primarily a heart-wrenching love story, gliding seamlessly between past-present, demons and ghosts (the supernatural words are not to be taken literally though). Daniel Sempere, Fermín Romero de Torres, Inspector Fumero, Miquel Moliner, Nuria Monfort, Julián Carax, Jacinta Coronado and a plethora of vivid characters take you by the hand, up and down the good and bad times of Barcelona. You scan certain paragraphs again and again, your eyes moistening and heart bleeding for some, and your intense anger at Fumero consuming you to the extent that only picking up the next book in the series can quench your thirst. Zafón's Cemetery of Forgotten Books always comes to the rescue, when you want it from your heart. It reminds me of 'The Room of Requirements' from the Harry Potter series. The second novel, 'The Angel's Game' is constructed primarily around David Martin, an author who is part pulp fiction writer, part disillusioned philosopher, and part lunatic, or is he??? Zafón's novels are all about books, books and more of them. His love for words evidently enchanted him as much as his penchant for history. The 'Spanish Civil War' is just the opposite of the 'Cemetery of Forgotten Books', if you consider these two elements as characters. If everything that is hopeful of redemption is represented by The Cemetery of Forgotten Books, everything that is wrong, unjust and hopeless is epitomized by The Spanish Civil War. Franco's totalitarianism, the brutality meted out to the political prisoners, and the shifting loyalties of the era, are all entombed and enmeshed in the various characters, whom Zafón clearly nurtured with care, and a lot of emotions. Isabella and David Martin are like sentient puppets who can sense an impending doom, but don't have the freedom to act.
Critics argue that the third book of the series, 'The Prisoner of Heaven' is the weakest of all, as in lacking the same mastery and volume. All that I can say is that it was deliberately kept uni-dimensional, but was totally essential. The death and devastation that percolated each nook and cranny of the dreaded Montjuïc Castle during the times of the Civil War, and the helplessness of the prisoners who suffered, are really an allegory for all injustice that ever went on. The book leaves readers perceiving the hum of a distant but clear storm brewing on the horizons, giving a silver lining to the clouds of doubt. Little did we know that our beloved author was ready to deliver his final and most befitting masterpiece, a stellar ending to everything…
The fourth and final instalment, 'The Labyrinth of Spirits' is in every way the best closure to the bedazzling and enchanting series, if actually such eternal creations can ever end. We come across yet another author, Victor Mataix whose works hold a special relevance to the entire series. The twists and turns toss up spirits now, and plunge it into the darkest abyss of Zafón's Barcelona, the very next moment. One is left ruminating about all the happy outcomes that could have been, but alas! After all, philosophy is the greatest of all studies and Alicia Gris' final sign-off note leaves behind a hundred years of wistful solitude. What really happened to David Martin? Which of the shallow graves around the city was Victor's? By the time you turn the last fifty pages or so, you have consumed an entire box of tissues, and have almost reached out to throw in a handful of dirt on Nuria Monfort's or Grampa Semepere's graves. You keep on returning to paragraphs you've highlighted, finding solace in the fact that at least Monfort found Carax beside her in death, if not in life. You know it's fiction, but that makes it sadder, because now, you've lost even the hope of walking the length and breadth of Barcelona, searching for the 'Sempere and Sons' board, guided by the master himself, as to its probable location, in his imagination…
Carlos Ruiz Zafón has also written a number of other books, mostly for young adults, and they have been internationally acclaimed for their exuberant imagery and vividness. You can find everything about the author at www.carlosruizzafon.com (for Spanish) and www.carlosruizzafon.co.uk (for English). In case the Cemetery of Forgotten Books beckons to you for another odyssey, there's a 'small piece of good news'. He's written a short story named 'The Rose of Fire' that explains (or builds?) a lot of the mystery surrounding the eternal saviour, 'The Cemetery of Forgotten Books' that we found and lost yet again, as our beloved Zafón went off to join Gabo in who knows how many years of solitude...
By: Debasree Banerjee
(TOI)