Renowned writer donates rare books to Tamil library
Renowned writer donates rare books to Tamil library
on
Apr 05, 2021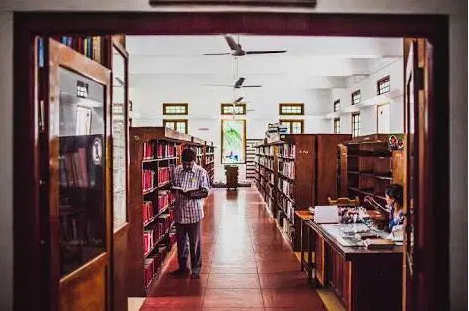 RENOWNED local Tamil writer Syed Peer Mohamed has donated his collection of rare books to the Muthamizh Padippagam library in Sentul, 
Makkal Osai
 reported. The writer was himself a former member of the Padippagam's central working committee and was fully involved in the effort to buy the building to set up the permanent space for the oldest Tamil library in the country. His books such as Venmanal, Pen Kuthirai, Mannum Manitharkalum and Kaithigal Kanda Kandam are among the most popular Tamil works in the country and even saw success among the community overseas. The former deputy president of the Malaysian Tamil Writers Association also received the K. Sarangapani award for service to local Tamil literature. Padippagam's current president B. Raman and secretary Vilaya Maniam met the writer at his home in Batu Caves and accepted the books on behalf of the library. The rare books collected by Syed Peer would be added to the library's catalogue and made available to visitors and researchers, they said. > Students from SJK (T) Menglembu won three awards for green projects in a competition organised by the Sustainable Business Network Association Malaysia (SustNET), 
Makkal Osai
 also reported. The Innovator Ecobrick, 5R Taman Herba Without Waste and Slar Energy Light projects received the Sustainability Leadership Award at the Malaysia Green Project Management Awards 2020. School representatives accepted the awards from Melaka rural development, flood management and green technology committee chairman Datuk Seri Idris Haron.
Read | Why cartoonist Riad Sattouf believes graphic novels are superior to books: 'A powerful form of expression'
Source: thestar.com