Renowned Author Sudha Murty has been Awarded the Padma Bhushan in the Field of Social Work
Author Sudha Murty said, "I feel fortunate and honored to be among the Padma award winners".
on
Jan 27, 2023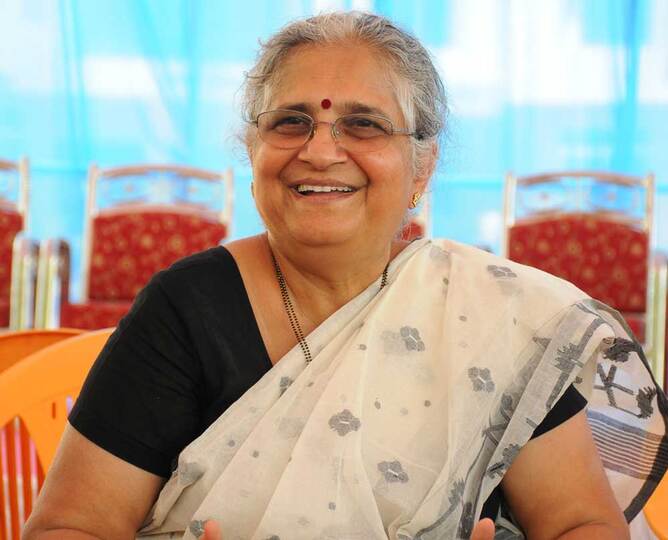 Sudha Murty, an author, engineer, and philanthropist, received the prestigious Padma Bhushan award on Wednesday. "I recently arrived in Jamkhandi, and I feel fortunate and honored to be among the Padma award winners. I would work harder to contribute and provide my services to support issues in the greatest way possible, she told a news organization.
After serving as the chairman of the Infosys Foundation for 25 years and promoting humanitarian issues, Ms. Sudha Murty stepped down from the position in 2021. She has served as the Foundation's chairwoman since the organization's founding in December 1996. The Foundation has provided funding to several projects that aid the less fortunate in rural India.
Ms. Sudha Murty is credited with founding the Aarohan Social Innovation Awards, which honors and awards individuals, groups, or non-profit organizations for creating distinctive ideas that have the potential to significantly improve the lives of disadvantaged Indians.
The winners are awarded the opportunity to attend the residential technical mentorship program at the IIT Hyderabad campus for up to 12 weeks to assist them in further developing and scaling their solutions.