Regional books turn to chapter of web shows
Regional books turn to chapter of web shows
on
Aug 18, 2021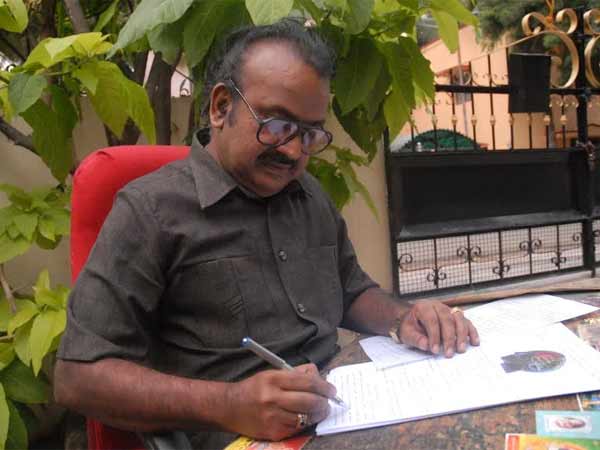 From his home in Coimbatore, crime fiction writer Rajesh Kumar churns out three novels a month, a faster pace, he says, than in his younger days. "It's all thanks to the digital platforms that have opened up. The demand for my books is at an all-time high," says the 74-year-old with more than 1,500 titles to his name.
Between audiobooks and OTT platforms, says Rajesh Kumar, there is just no time for a break. Not when he is in talks with international digital streaming network providers and local production houses to convert some of his books into web series. "It's no longer a challenge to dig out data on forensic sciences or murder weapon technicalities, you have the internet for that. Now the challenge is to convert 150 pages into 400 minutes or 10 episodes."
Another writer, K Sivakumar is equally thrilled about his digital foray. Dharma, a detective he created in 2016 for a novel, may soon come to life in a web series. "OTT platforms in the south are seeking racy thrillers and that's what this three-season web series is about," says Sivakumar, a real estate promoter and writer.
"Writers can now make ₹1 lakh an episode, which is a lot more than the royalties of 10% they would otherwise earn from the sales of their books," says Karthikeyan Pugalendi of Tamil publishing house Sixth Sense Publications. "Tamil film production houses like Black Sheep and C V Kumar's Thirukumaran Entertainment have also launched OTT platforms (BS Value and Regal Talkies, respectively) and are looking for books that can be turned into online shows." The mandate, he says, is a local setting, paced at thrilling, and shot in limited geographical spaces. "We're picking out books from our authors that fit these parameters or we ask the authors to give their work a tweak to make it a potential plot for a web series," says Karthikeyan.
Sivakumar, for instance, is rewriting the mysteries of his detective Dharma, who in the novels gets to travel the world in search of errant RAW agents and vanished families. On-screen, Dharma will manage to solve his cases within the length and breadth of Chennai and Sathyamangalam forest.
Sriram Manoharan of Gud-Sho, a recently launched OTT platform to exclusively premiere content in south Indian languages, says they are in talks with 150 titles to create web shows. "We need content that is exclusively created for the OTT platform. Right now, it's mostly movies that are being released on OTT platforms," says Sriram, whose platform is on the lookout for thrillers, followed by romcoms and historical content.
"In India, there are 260 million active OTT users, expected to reach 500 million by 2023. This growth will be in part due to viewers who consume content in regional languages. So this is the time for Tamil regional writers of popular fiction."
Across the country, the windfall has begun for regional writers. Sidharth Jain, the founder of Mumbai-based The Story Ink, which oversees the adaptation of books into films, TV, and web shows, says he has been working with Aha Media in Telugu and Tamil on stories that can be adapted to screen. "We work with books that are written in English or have English translations," he says.
Shailesh Bharat was, the founder of New Delhi-based publishing house Hind Yugm, is riding high on the success of 'Grahan', a recently released web series on Hotstar. It is based on the Hindi novel 'Chaurasi' (set against the backdrop of the 1984 Sikh Riots) by Satya Vyas, one of Bharatwasi's writers, and published three years ago. Vyas's other books, including 'Dilli Darbar', 'Benaras Talkies', and 'Baaghi Ballia', are also being adapted for the small screen. In interviews, the writer says it has brought him the money he had never dreamed of and spurred him to write more.
Bharatwasi says his publishing house has sold the audiovisual rights for more than 10 books, with an average fee of ₹20 lakh per book, though some of his writers have crossed the ₹30 lakh mark. "Earlier, the ecosystem for a regional language writer was limited, a print run of 2,000 or 5,000 at the most. But in the past few years, there is a boom. What seems to be in demand these days are the small-town stories."
The smaller the town, the bigger the chances of it getting noticed, says Hind Yugm writer Divya Prakash Dubey, who has had one of his books turned into a web series. "No one wants larger-than-life stories anymore. It's a slice of life that sells."
Source- The Times Of India.