Frontlist | Reading again: Are books a good alternative distraction?
Frontlist | Reading again: Are books a good alternative distraction?
on
Nov 09, 2020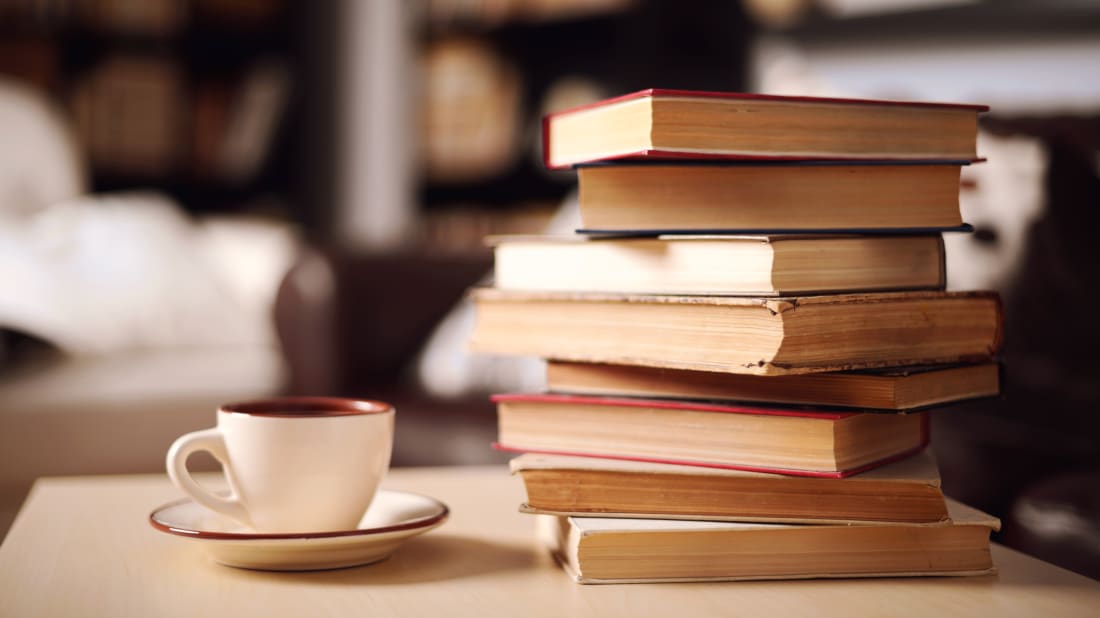 It's not so easy being an author with a new book out these days. Or is it?
During campaign season amid the chaos of racial injustice protests, raging wildfires, high unemployment and economic insecurity — as well as COVID — it seemed few people would have the time, patience, or inclination to sit down and read.
Unless they did; more people in the U.S. are buying and reading print and ebooks and listening to the audio versions, compared to last year.
Publisher's Weekly reports recently that according to NPD BookScan, book "print unit sales rose 6.4 percent for the nine months ended Oct. 3, 2020, over the comparable span in 2019." A total of nearly 505 million books were sold in the first three quarters of 2020.
The most noteworthy increases were in juvenile nonfiction, with a jump of 29 percent in sales. Social justice issues titles and political books in the adult nonfiction category were among the year's top sellers so far.
Add to that group, the highly anticipated nearly 800-page, two-volume set from Barack Obama, A Promised Land, set for release Nov. 17. According to the New York Times, the set will be published in 25 languages with an initial print run of 3 million copies.
In addition to reality, fantasy is also selling well, as The Guardian recently reported. "The Harry Potter publisher, Bloomsbury, has reported its most profitable first half in more than a decade after a nation tiring of box sets fueled a lockdown boom in book sales" with a sales increase of 60  percent.
I have a self-interest in these stats. Neither political nonfiction nor young adult, my sixth non-fiction book, Act Like You're Having A Good Time, was published earlier this fall. It was a time when struggling bookstores closed their stores, more independent stores canceled all in-person events due to COVID-19, book festivals shifted online, and even public libraries remained closed. Book clubs around the country were now meeting on Zoom.
It also is common for people to announce, "No one reads anymore." Except for those who do.
In part, that misunderstanding may stem from a 2019 Pew Research Center report that showed 27 percent of American adults "say they haven't read a book in whole or in part in the past year, whether in print, electronic or audio form."
According to my calculations, that leaves 73 percent of Americans who have read a book in the past year. Many of them have read several.
Bookshop.org, the endeavor that supports independent bookstores in the U.S. and, more recently, launched in the UK, has sold more than $8 million in books for local bookstores this past year. Facebook groups for booklovers, such as Friends and Fiction, have more than 22,500 members.
Statista reports recently that "print book sales figures have improved over the last five years and unit sales now amount to over 650 million per year. The print also remains the most popular book format among U.S. consumers, with more than 65 percent of adults have read a print book in the last 12 months. Meanwhile, audiobook sales in 2019 generated over $1 billion in revenue, and the number of titles produced also grew year-on-year."
U.S. bookstores have annual sales of more than $10 billion each year, Statista reports, even as online giants such as Amazon threaten independents' livelihood. More independent stores are getting creative and offering online events and online ordering, curbside delivery and more.
IBIS World, which charts the book publishing market, estimates the industry's size at $28 billion, in the U.S., with nearly 2,300  publishers demonstrating healthy growth in educational publishing.
Compared to my earlier experiences as an author, the publishing landscape is vastly different than the launch of my first book in 1999 when in-person book events were frequent and well-attended.
My second book was released on Sept. 1, 2011, and I had a book signing the evening of Sept. 11. More than 20 people showed up at the bookstore — much to my surprise. We spent the last half-hour huddled around a TV the store owner brought out from the backroom to watch President George W. Bush address the nation.
In 2015, for my last book, I visited nine cities on a book tour that included several book festivals attended by thousands of book lovers.
It is true that over the past nine months, millions of Americans are binge-watching on Netflix and spending more time in the kitchen as a result of COVID- induced lockdowns at home.
Whether for distraction, escape, information, or indulgence, Americans are also reading.
Michele Weldon is an author, journalist, emerita faculty in journalism at Northwestern University and a senior leader with The OpEd Project.