Read A New Book - Top Indian Famous Poetry
Read A New Book - Top Indian Famous Poetry
on
Sep 30, 2021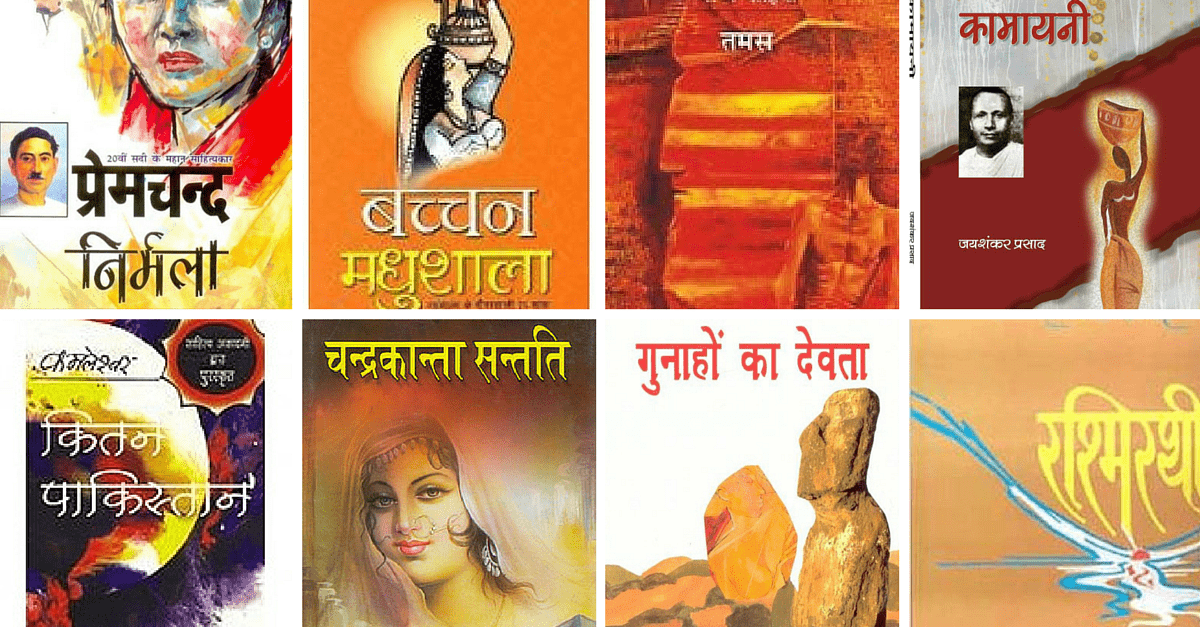 Poems have their own style to illustrate the nuances of life. They reflect the pain, happiness and many more that you can not express verbally. 
Indian Poets have been reflecting traditions of Indian culture and their experience. We've listed some Indian famous poetry that will touch your heart and soul - 
Gitanjali By Rabindranath Tagore
Published in 1910, Gitanjali is written by 20th century Novel Laureate Rabindranath Tagore.
Gitanjali'' is regarded as one of his greatest achievements, and has been a perennial bestseller since it was first published in 1910. The main theme of the collection of this
 poem is devotion. Comprising 157 songs, Gitanjali or "The Song Offerings" is a reflection of Rabindranath's consciousness, wisdom & philosophy. Most of these songs are written as conversations between the poet and God and have a deep connection with nature.
Naraz By Rahat Indori
Naraz
Rahat Indori's identity has many citations - He is a master of colors and lines, a literary maestro in college, a lyricist for the film Maqbool, and Har Dil Aziz is also a famous poet. I am also an eyewitness to the inner and outer dilemma of man. All aspects of Rahat's personality are reflected in the allusions and symbols of his ghazals. The collective nature of his poetry is rebellious and satirical, which is often a survey and analysis of situations through ghazals. The language of Rahat's poetry is also a reflection of Sufism like his ideas. It is the courage to make one's own way out of the prevailing style of expression and terminology that has led to the creation of Rahat. The beauty of his craft is the belief in personal observation and experience. And the truth of his poetry is me - Nida Fazli
Madhushala By Harivansh Rai Bachchan
Published in 1935, Madhushala is a book of 135 qu
atrains, written by Indian
Finest poet Dr. Harivansh Rai Bachchan. Each Rubai( stanza)of this poem, woven from 135 Rubais of Sufiana Rangat, ends with the word 'Madhushala'. Generations of people have been singing this song. It is a poem in which the life-music around us seems to resonate with great spiritual heights.
Millions of people have done the taste of Madhushala till now and will continue to do so in future also but this 'poetry cup' is never going to be empty, as Bachchan ji himself has written -
Emotions pulled from the grapevine, the condition of the imagination, the poet has come as a saki, filling the cup of poetry; Never will a particle be empty, drink a million, drink two million! Readers are drinkers, the book is my tavern/the house of wine. 
Mirza Ghalib By Vishwanath
Mirza Ghalib's poetry is known for its unique literary level, language beauty, and juiciness for the last century. Ghalib's Kalam is esoteric because it is often interpreted in different ways - Hindi poetry-loving readers have great difficulty in understanding the Shayaris due to a lack of knowledge of Persian or Urdu.
Published for the first time in Hindi, the meaning of each sher has been given in this diwan along with its meaning so that the readers can fully enjoy the poetry of Ghalib.
Raat Pashmine Ki By Gulzar
The boo
k is a com
pilation of so
me of G
ulzar's poetry. Gulzar's songs, Gulzar's dialogues, Gulzar's films, all have one quality-they carry the rasa of poetry because basically he remains a poet.
Tap to buy these Books -
Click Here