Read a New Book - Top Five Fantasy Books
Read a New Book - Top Five Fantasy Books
on
Sep 20, 2021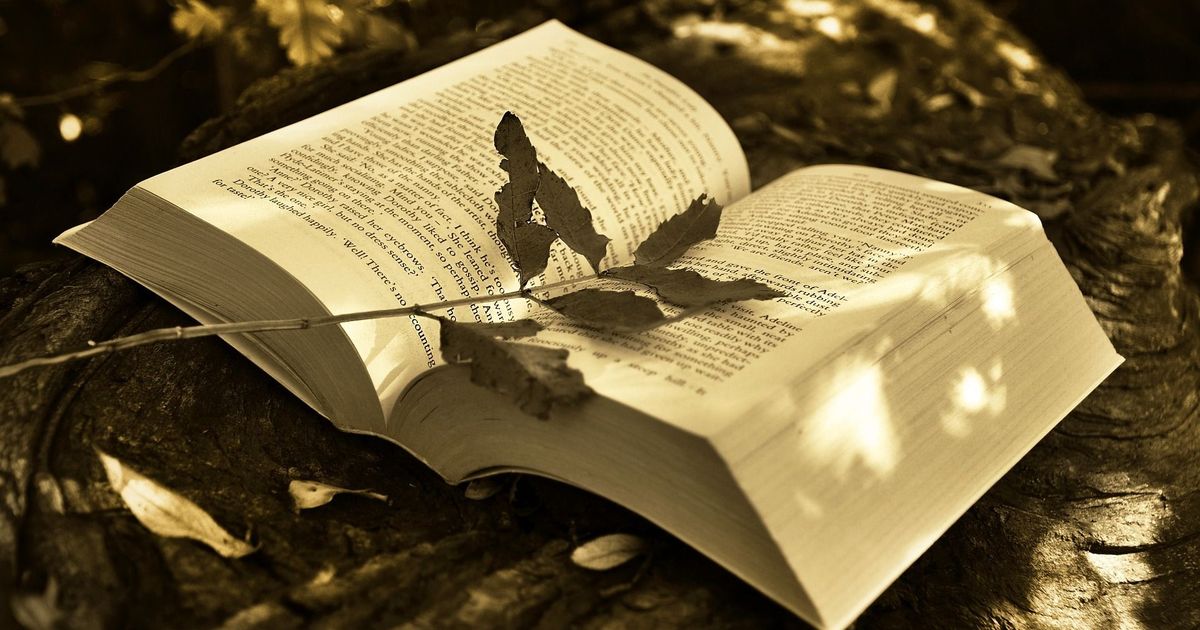 Hello Book readers! September is all about "Read a new Book" month. Not everyone likes to read and prefers watching videos rather than reading. But people don't know reading can be a great escape from the stress of daily life problems. It helps us to gain different insights into other people's lives. People can experience a parallel world while reading a book. There are a few questions that can only relate to who is utterly a book devout - Have you ever seen a book fanatic who reads back to back just to learn what is going to happen next? How do their faces glow when they buy a new book? How does the smell of books make them feel calm? Nobody is born with an innate talent for reading books. To become a voracious reader, one needs to challenge themselves to read every day whether you read two pages or five. Push yourself to read those books which you don't usually read.
Let's start with Fantasy Genre -
Fantasy consists of dreams and imagination. It is something that doesn't resemble the real world. Here are some good suggestions of Fantasy Books if you want to explore the Fantasy genre -
Harry Potter and the Chamber of Secrets: J K Rowling
Harry Potter and the Chamber of Secrets is the 2nd Book of the Harry Potter Series, written by British author - J.K Rowling. The story plot follows the character Harry's 2nd Year in Hogwarts School of Witchcraft and Wizardry. Ever since Harry came home, he has been tormented by Durselys. They wanted him to go back to his wizardry school. On Harry's birthday, everything becomes jinxed since a house-elf called Dobby gives him a caveat about sinister activities. Back at school, Harry started to hear some strange whispers which seemed like Dobby's warnings turned into real-life events.
Harry Potter And The Cursed Child: J K Rowling
It is based on an original new story by J.K. Rowling, John Tiffany, and Jack Thorne, a new play by Jack Thorne, Harry Potter and the Cursed Child is the eighth story in the Harry Potter series and the first official Harry Potter story to be presented on stage. Nineteen Years later, Harry Potter is an employee of the Ministry of Magic, a husband and a father. Still, after many years, the past has haunted him. On the other hand, Harry's youngest son struggles with the weight of the family legacy which he never asked for. As the past and present collide ominously, both father and son discover an unpleasant truth: darkness may come from unexpected places.
Karna's Wife: The Outcast's Queen: Kavita Kane
Written by "Karna's Wife: The Outcast's Queen" is the story of Karna, invincible hero of the Mahabharata, through the eyes of his wife which gives a different perspective to readers. The story of Uruvi and Karna unravels the struggle of Pandavas and Kauravas. Urvi has seen Karna's fate from her open eyes which leads to his own vandalism. Karna's Wife: The Outcast's Queen is a magnificent Mahabharata story that brings its characters to life in all their glory.
Circe: Madeline Miller
Written by Madeline Miller, "Circe" is a strange child of, god of the sun and the mightiest of the Titans. She is neither as powerful as her father nor beautiful as her mother. When she steps into Mortal World then she discovers - Witchcraft powers that can turn rivals into monsters and pose a threat to god. By ruminating on the situation, Zeus exiled Circe to a deserted island where she enhanced her craft and met famous figures of mythology. She faced the wrath of both men and gods. In the end, Circe mustered all her strength and decided once and for all whether she belongs with the gods she was born from or the mortals she has learned to love in order to protect what she loves most.
An Ember in the Ashes: Sabaa Tahir
Sabaa Tahir's Debut Fantasy Novel "An Ember in the Ashes" will give a thrilling dose of Historical Fantasy which breaks all the genre boundaries and also refrain you from reading. It is the breathtaking story of Laia, a slave, and Elias, a soldier - Both are caged. When Laia and Elias meet and soon they realize that their destinies are intertwined and their choices will change the fate of the Empire itself. These books will help you to get out from genre slump and persuade you to unfold the famous fantasy stories which take you into fantasyland. Tap to buy these books -
Click