Read A New Book Month: Top True Stories Based Books
Read A New Book Month: Top True Stories Based Books
on
Sep 24, 2021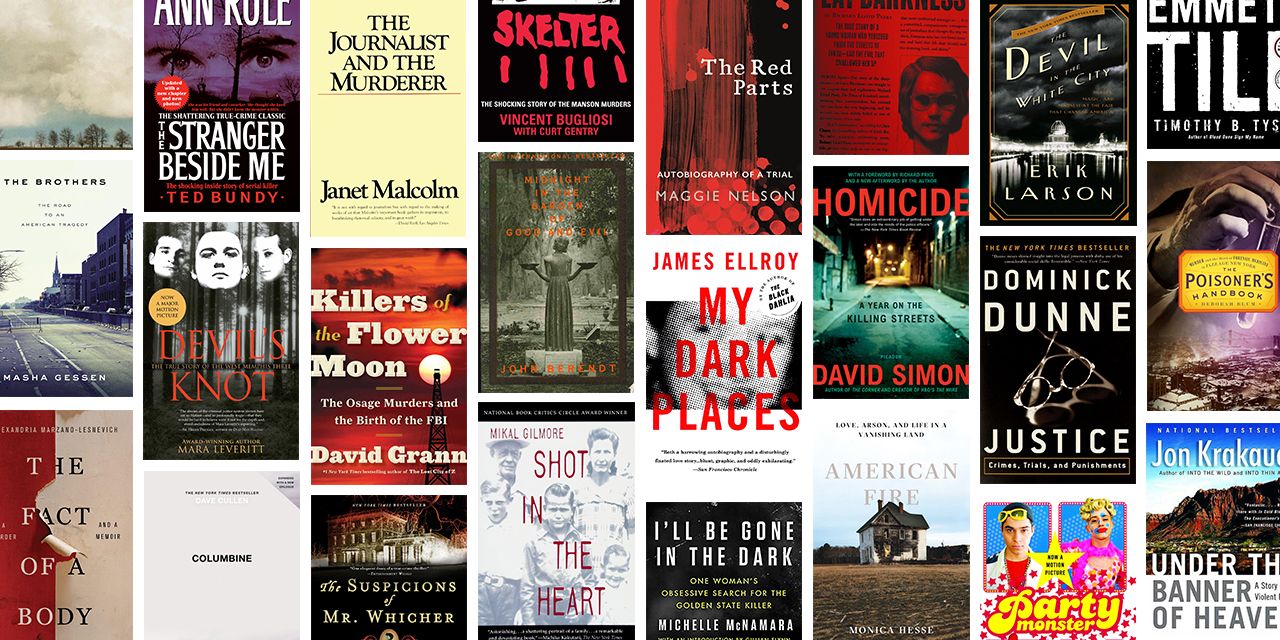 Fictional Books have a different charm and make us more hooked up when we read. However, Books based on True stories give us different perspectives and also spawn a sense of excitement. Learning real-based events makes human minds create a flow of critical thinking. 
Those who prefer to read this genre keep flipping through the pages until they reach the turning point of the story. 
We've enlisted some captivating books that are based on True Stories - 
Murder on the Orient Express By Agatha Christie 
Written by Agatha Christie, "Murder on the Orient Express" is one of the greatest mystery novels, featuring the Belgian detective Hercule Poirot. This book keeps the readers amazed and wondering to the end. The story starts when a snowdrift stops the Orient Express in its tracks. The train is jam-packed with passengers. By the morning, the train left with few people, and the American tycoon lay dead in his compartment, stabbed a dozen times and the door was locked from the inside. When Detective Hercule Poirot awakes and becomes stunned after seeing the incident. Now Hercule Poirot starts to identify the murderer. 
The Good People by Hannah Kent
Hannah Kent's striking new novel, based on real-life events in nineteenth-century Ireland, follows the story of three women who are brought together to save a child from a superstitious community. Nora, sad & lonely after the death of her husband, become more attached to her grandson, Micheal. A handmaid, Mary comes into Nora's life to help with the upbringing of Michael. All of sudden, rumors begin to spread that Micheal, a child who brings bad luck. Nora and Mary take the help of Nance, an older traveler who understands the magic of the old ways, in order to vanquish evil. The Good People is Hannah Kent's startling new novel about absolute belief and devoted love. 
Arthur and George by Julian Barnes
Julian Barnes's remarkable novel about the real-life heroism of Sherlock Holmes's creator.
Arthur & George were born and brought up in different worlds in late 19th Century Britain.
Arthur
is to become one of the most famous men of his age, George, a Birmingham solicitor, is happy in hardworking obscurity . Destiny brought them together by a sequence of events that made sensational headlines at the time as The Great Wyrley Outrages. Julian Barnes uses a combination of meticulous research and imaginative imagination to bring not only this long-forgotten case to life but also the inner workings of the two individuals and the broader psyche of the time. Arthur & George is a story in which events from a century ago are repeatedly echoed in the present. It's a story about low crime and high-level spirituality, guilt and innocence, identity, nationality, and race, and stifled emotions. 
Call Me Tuesday By Leigh Byrne
Call me Tuesday is the story of a little girl named 'Tuesday" and the mistreatment she gets from her mentally ill mother. Eight-year-old girl, Tuesday does something horrible which is very dreadful that her mother punishes her severely. Also forbids her to talk to her father and siblings as well and forces her to wear a mask all the time.
Day after day, punishment for the mysterious bad thing continues until Tuesday's childhood becomes an endless nightmare of slavery, beatings, and sadistic games. Starving and alone, she finds herself locked in a dark attic with nothing but a bare bed and a bucket for a toilet. If she wants to survive and reclaim her identity she has no choice but to fight back. Tuesday's tragic, yet inspirational, journey through the hidden horrors of child abuse will open your eyes to what could be going on behind your neighbor's door, while her unwavering hope and fighting spirit will tug at your heartstrings.
See What I Have Done By Sarah Schmidt
Sarah Schmidt's Debut Novel - "See What I have done is one of the most fascinating murder cases of all time into an intimate story of a volatile household and a family devoid of love. The story is told by four voices: Lizzie, her older sister Emma, the maid Bridget, and a dangerous stranger named Benjamin, who is tied to the family by Lizzie and Emma's maternal uncle John.
This story outlines Andrew and Abby Borden were brutally ax-murdered in their Fall River, Massachusetts, home, leaving little evidence and many unresolved questions. While neighbors struggle to understand why someone would want to harm the well-respected Bordens, those close to the family have a different story to tell: of a father with an explosive temper, a spiteful stepmother, and two spinster sisters who have a bond stronger than blood and are desperate for their independence. Read this book to discover the most notorious murder case.
These Books Available on
BuyBooksIndia