Read A New Book Month : Top Comedy Books
Read A New Book Month : Top Comedy Books
on
Sep 23, 2021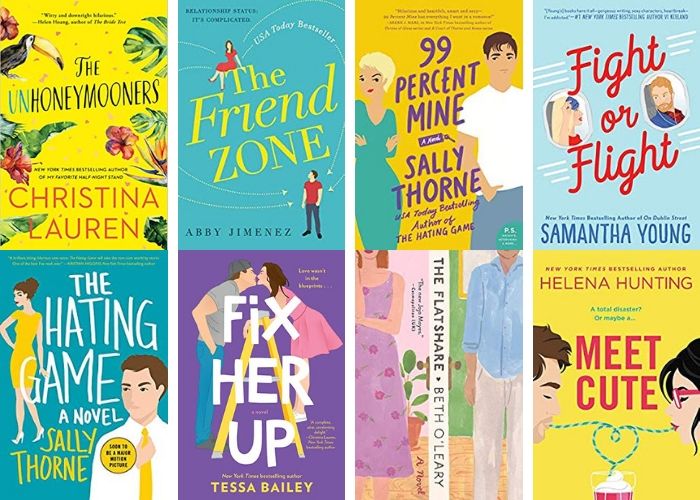 Life is full of ebb and flow. Sometimes you laugh and sometimes you cry. People watch movies, stand-up comedies to lighten up their mood. But have you ever wondered about reading books to make yourself joyful? 
Books can also create a ripple of laughter that can take your sadness away and make you cheerful. If you are thinking that there aren't comedy books available then we must say, book lovers are not reading good books.
If you haven't explored the good comedy books yet. Hence, this read a new book month, Let's take a plunge into the oceans of giggling stories which unable to control your laughing fit. 
Here are some good comedy books recommendations that make you laugh so hard till the ending of the Story: 
Mrs. Funny Bones By Twinkle Khanna 
Mrs. Funnybones: She's Just Like You and a Lot Like Me is an Indian non - fiction Book, written by Twinkle Khanna. This book is really a stress buster and entertaining which depicts the typical Indian Family and Drama.
It's a story of a woman who is a mother of two, an ordinary version of the star, and someone who finds humor in the everyday situations that women in India face every day.
The book's tagline, She's just like and a lot like me, along with the celebrity author may make one wonder how a simple Indian household life can be compared to the luxurious life of someone like Twinkle Khanna. But that is part of the book's charm. It isn't fully the author's autobiography, nor is it the traditional tell-all that celebrities frequently write.
Weight Loss By Upamanyu Chatterjee
Weight loss is the story of Bhola, an innocent and unremarkable man who falls for all the wrong people because of his near-crippling obsessions with sex and running. He lusts after all of his male and female teachers at school, and he is equally drawn to eunuchs. He has degrading encounters with his landlady and a vegetable vendor-turned-nurse and her husband while in college. Later, he marries (a woman with a liquid gold voice), has a daughter, and feels he is on the verge of finding harmony and beauty. Then his history comes back to haunt him.
Through this compelling book, Upamanyu Chatterjee's black and weird humor has never been more interesting. 
Comedy Sex God By Pete Holmes
Comedy Sex God is a hilarious, intense, and enlightening romp of Pete Holmes is a sold-out-every-night stand-up comedian with two HBO specials and the host of the hugely successful podcast You Made It Weird, and he was the creator-star of the hit HBO show Crashing. In this book, Pete discusses how he used to evangelical christain, and having bad habits leads to an eternity in the abyss. Pete gave his life to being good and even married his first girlfriend and afterward he got cheated. He yearned for a religious model that would serve him and his growing apprehensions about the universe, so he started on a soul-searching journey that he is still on today. Pete built a new life—both spiritually and personally—through interactions with mind-altering substances, perfecting his skill in front of thousands of his comedic fans, and spending time with savants like Ram Dass and Maharaj ji. 
Anything for you Ma'am By Tushar Raheja
Written by Tushar Raheja, Anything For You Ma'am is a love story of IItian, Tejas Narula. 
He has fallen in love with his sister's best friend, Shreya Ahuja, who is a smart and beautiful girl. Unfortunately, she lives in Chennai. Tejas is willing to travel all the way to Chennai, even if it means jeopardizing his senior project and career. He indulges in crimes in order to deceive his parents and teachers so that he can travel to Tamil Nadu. Tushar Raheja beautifully describes the geographical changes of Tejas while moving from North to South of India. Raheja's descriptive and witty writing makes this book more engaging and fun.
Wow, no thank you By Samantha Irby 
Written by Comedy writer, Samantha Irby, is an essay collection from Samantha Irby about getting older, marriage, settling down with step-children in white, small-town America.
Irby is turning forty, and increasingly uncomfortable in her own skin. She has left her job as a receptionist at a veterinary clinic, has published successful books and is courted by Hollywood, left Chicago, and moved into a house with a garden that requires repairs and know-how with her wife and two step-children in a small white, Republican town in Michigan where she now hosts book clubs. If you Irby's books, then we must enjoy this book as well.
Tap to buy these books -
Click