Read A New Book Month : Top Children Books
Read A New Book Month : Top Children Books
on
Sep 28, 2021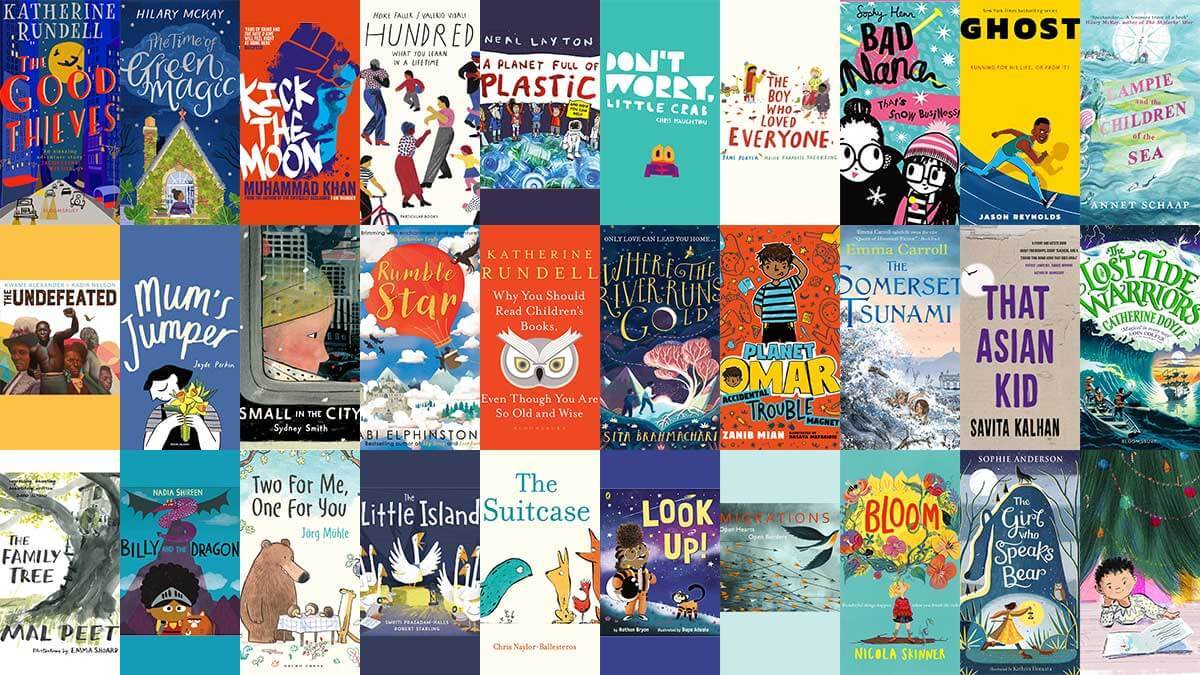 The Books Industry is not only about heavy reads and Classic ones. In today's world, Children's Books play a pivotal role in increasing their growth prospects while taking care of the needs of children's preferences and education. 
Picking a good book to read for Children is a daunting task. Because, at the end, they want something that brings joy and learning. Little ones lose their interest very easily  as they don't stick up on one thing. 
Today, we are bringing some jovial Books that will be proven knowledge base as well as put a curve of smile on the Children's faces. 
Black Beauty - Anna Sewell 
Written by Anna Sewell, Black Beauty has colorful and delightful illustrations that can easily gravitate the children. The story line is very simple and short which stir up the hearts and minds of readers. In this story, Black Beauty, a horse spends his youth in a loving home that cared about him a lot. Suddenly, things change and he understands, all humans are not generous by nature. Black Beauty encounters love, cruelty, wealth and poverty, friendship and hardship. 
Read this book to find out the Black Beauty's quest to have a happy family. 
The Diary of a Young Girl - Anne Frank 
Written by thirteen year old, Anne Frank's outstanding diary garnered a lot of recognition and became a world classic which is a strong reminder of the horrors of war and a persuasive proof to the human spirit. In 1942, when the Nazis invaded Holland, Anne Frank and her family fled their home in Amsterdam and went into hiding. They sheltered themselves in the "Secret Annexe' of an old office building. They cut all ties from the outside world, faced hunder, boredom, cruelties and threat of death. Frank illustrates vivid descriptions of her experiences and compelling story on human bravery and her life. 
A Christmas Carol - Charles Dickens
A Christmas Carol is one of the fine works of English Writer, Charles Dickens. It is the story of Ebenezer Scrooge, a miserable man who lives alone and only cares about money. Through the course of three supernatural visits that occur the night of Christmas Eve, Scrooge learns the true meaning of life and Christmas.  It's Christmas Eve, but Scrooge is not in the mood for it. He is visited by his nephew Fred, but he declines Fred's offer for Christmas dinner the next day at his home. He also turns down two men seeking charitable donations and only reluctantly allows his employee, Bob Cratchit, to have the day off for Christmas to be with his family. Scrooge senses that someone is at his house when he returns home later that evening. He is visited by a spectral spirit who turns out to be Jacob Marley, his departed business partner. Marley is encased in a web of chains and money boxes. As a punishment for his greed, he warns Scrooge that he is cursed to wander the earth in heavy shackles.
The Witches - Roald Dahl 
Written by British Author - Roald Dahl, The Witches is the Children's Dark Fantasy Novel, published in 1983. The story is set in Norway, featuring a young Boy and his grandmother in a world where child-hating societies of witches furtively exist in every country. The vicious circle of Witchcraft is ruled by Grand High Witch whose obsession to turn all children into mice. 
Charlie and the Chocolate Factory - Roald Dahl 
Published in 1964, Charlie and the Chocolate Factory is written by British author - Roald Dahl. The story features the amazing adventures of Charlie Bucket inside the chocolate factory of strange chocolatier Willy Wonka. The storyline is inspired by Roald Dahl's experience of chocolate companies in his schooldays. 
Tap to buy these books -
Click Here