Ratan Tata's Biography Breaks Non-Fiction Publication Records
Ratan Tata's biography is the first non-fiction book to have received a Rs 20 million advance
on
Jan 27, 2023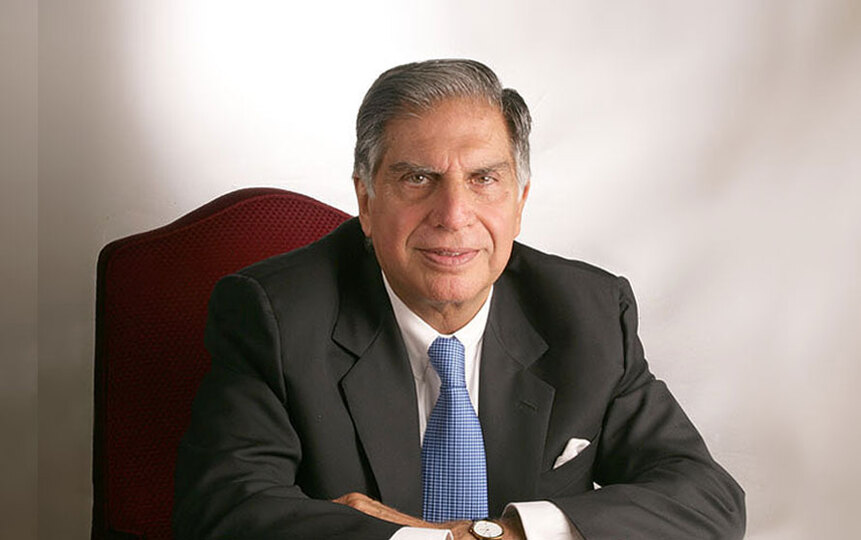 One of the most eagerly awaited publications of 2023 is Ratan N. Tata: A Life, the official biography of Ratan Tata, the famed Indian corporate magnate and chairman emeritus of Tata Sons. Thomas Mathew is a former senior bureaucrat and retired Indian Administrative Service (IAS) officer.
According to sources in the publishing industry, HarperCollins' acquisition of the book's worldwide rights in a deal worth over Rs 2 crore in January of last year set a record for non-fiction publishing in India. HarperCollins will release the book in print, audiobook, and e-book formats on March 30.
Ratan Tata's biography is the first non-fiction book to have received a Rs 20 million advance, even though fiction writers, including Vikram Seth and Amitav Ghosh, and Amish Tripathi and Chetan Bhagat, are known to obtain sizable sums. The author, who is represented by Anish Chandy of The Labyrinth Literary Agency, has kept the rights for OTT and film.
In-depth information and exciting tales about Ratan Tata's formative years, his time as a student in America, his return to India, and his early employment with the Tata Group are all included in Mathew's biography of the business magnate. It details Tata's economic plans, vision for his leadership, and moral character, all of which have molded the Group.
According to a statement from HarperCollins, Mathew's access to Ratan Tata's private documents, correspondence, and photos over the past few years has improved the biography and added previously unreported information about occasions like Tata's Nano project, the ouster of former Tata Sons chairman Cyrus Mistry, and Tata Steel Ltd.'s purchase of Corus.
With contributions from a wide range of interviewees, including Karuna, the janitor at GT Hospital in Mumbai, and former US Secretary of State Henry Kissinger, the book provides a thorough account of Ratan Tata's life and times, his challenges, and his significant contributions to modern India.
The life of Ratan Tata is one of a guy who surmounted great adversity and put compassion before business imperatives. His journey also captures the storyline of India's expanding ambitions in the global arena and gaining power in the previous several decades as the leader of India's oldest and largest corporate family.
Ratan Tata purchased the iconic companies Tetley Tea, Jaguar Land Rover, and Corus Steel, among others, to transform the Tata company into a global behemoth. With a market valuation of more than $250 billion and over 750,000 employees in 100 countries, the Group is currently one of the most reputable companies in the world. They manufacture vehicles, blend tea, and create software, among other things.
During his historic tenure, Ratan Tata changed the Tata Group from a group of independent businesses into a cohesive powerhouse. It is now among the greatest corporate giants in the world and is well regarded for its benevolent capitalism and wealth-holding trusteeship model.
A similar bidding battle was started in 2009 by the historian Ramchandra Guha, and Penguin Random House ultimately prevailed. In a contract for seven books, including a two-volume biography of Mahatma Gandhi, Guha received Rs 97 lakh. Guha and his literary agent, Gill Coleridge of RCW Literary Agency, chose Penguin India over HarperCollins India and Random House India for a five-book agreement after receiving advances of more than Rs 1 crore from each publisher. Penguin India also added two older novels to the arrangement.
Guha's seven-book agreement includes The Past and Future of Indian Democracy, a compilation of essays, and Makers of Modern India, an anthology of the works of political figures who were also men of ideas. States of Indian Cricket, Savaging the Civilized, and Environmentalism were on the backlist.
According to reports, Imagining India (2010) by Nandan Nilekani received a Rs 25 lakh advance. Amish Tripathi, the author of the Shiva Trilogy, received a Rs 5 crore ($1 million) advance from Westland in 2013 for his five-book Sri Ramchandra series. In 2018, Chetan Bhagat inked a multi-million dollar contract with Amazon Publishing for six novels (three works of fiction and three works of non-fiction).
The Federal contacted both Mathew and Chandy, but they were unavailable to comment on the advance.