Raqqa holds first book fair in a decade
on
Jun 23, 2022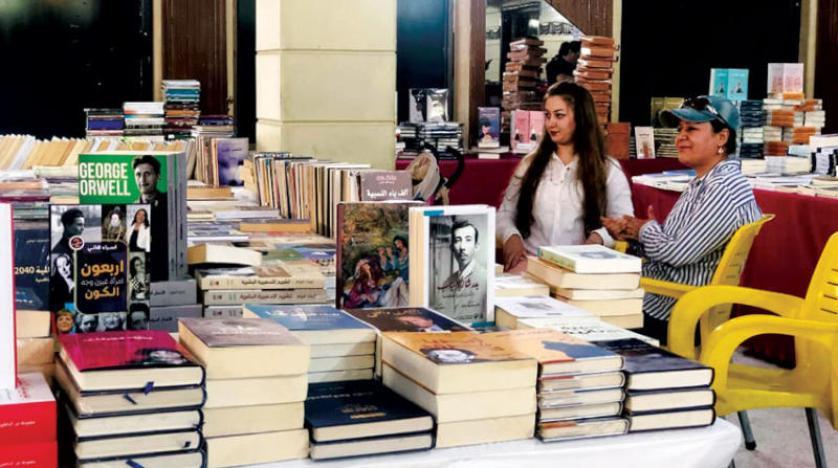 The first book fair in Raqqa, Syria, has opened by the cultural authority of the Autonomous Administration of North and East Syria (AANES), with the participation of 30 Syrian, Arabic, and Kurdish publishers, displaying 20,000 books and over 4,000 titles, after a 10-year hiatus during which all publishing houses, libraries, and newspaper kiosks closed, and all cultural activities and events were suspended under the terrorist rule of ISIS.
"The event is attended by dozens of publishing houses from surrounding nations such as Lebanon, Iraq, and Egypt, as well as European countries such as Italy." "After years of ban, AANES has resolved to resuscitate culture in the city through motivating books and reading," Ronahi Hassan, vice president of AANES' cultural organisation, told Asharq Al-Awsat over the phone.
"The book fair features a variety of cultural activities, events, and artistic performances." "The cultural association is thinking of making it an annual event," she said.
The significance of this event was underscored by Azad Daoud, director of Manisa Library, who stated, "its relevance stems from the fact that Raqqa was exposed to intellectual suppression for years." Reading was prohibited and books were destroyed. Despite the low demand for books due to the region's poor living conditions, this book fair is vital, and we hope it will become an annual tradition in better times."
"The event is remarkable for households and civic administrations in Raqqa," said writer Abdul Majid Khalaf, a member of the fair's organising team. We intend to improve it in the next few years in collaboration with leading publishing houses and libraries in Syria and surrounding countries."
"We participated with roughly 14 English and Kurdish titles, in addition to translated works such as 'A Thousand Splendid Sun' by Kurdish novelist Khaled Hosseini," said Abdullah Sheikho, manager of 'Naqsh' Publishing.
On the organisational level, Sheikho stated that, while the number of participating publishing companies and pavilions is small, "the notion of organising such an event in a little city like Raqqa is a widely appreciated step."
Kurdish publishers from the autonomous administration had the most representation, displaying Kurdish books as well as children's books in both Arabic and Kurdish. Kurdish publishing houses from Iraq, Turkey, and Iran also took part.
Dar Al Mutawassit, owned by publisher Khaled al-Nassiry, is among the participating publishers, with over 250 titles including bestsellers such as Salama Kila's "Syrian Left," "Aleppo's Tragedies," "Images of Jihad from Al Qaeda to ISIS," and "Confessions of a Terrorist" by Syrian translator Mansour al-Maamari, as well as "Nineteen Women...Syrian Women Narrate"
Raqqa is located on the eastern bank of the Euphrates River and covers an area of 27,000 square kilometres. It was home to almost a million people before the Syrian war, but now barely 300,000 people live there. The book expo will close on Thursday.