Publishers gathered together to sell books online in Tamil Nadu
on
Feb 21, 2022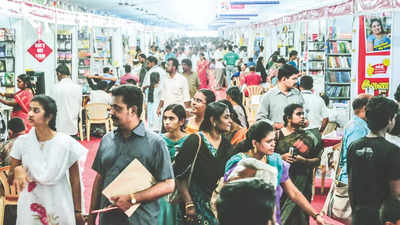 For the first time in the country, publishers gathered together and set up an online platform to sell books online. The BookSellers and Publishers Association of South India (BAPASI) have initiated working on the project after the previous year's book fair. The platform is expected to begin running in a few months.
"We are planning to bring more than 20,000 titles to around 300 publishers. It is one of a kind in the country, as it is an association of publishers coming together," said G Olivannan of Emerald publishers who is the head of the steering committee of the project. Except for prominent publishing houses which have listed their work on platforms such as Flipkart, Amazon, etc, several Tamil publishers have still not adapted to the digital age. Observing that a number of new publishers have entered the market, Olivinnan said that in the past two years itself, they had introduced 80 new members into BAPASI.

Publishers like Olivannan feel that this would be an extension of the permanent book exhibition at the Connemara library premises in Egmore. According to S Subramanian, additional joint secretary of BAPASI, the permanent book fair has been in place for more than five years now and they have redecorated the place now to attract the visitors.
BAPASI has also planned to create awareness about the digital presence too. "It seems there is a reluctance among publishers and many are not technologically ready and some of them do not even have ISBN (International Standard Book Number) to help them get listed in online stores," a BAPASI official said.
The 45th edition of the Chennai Book Fair was inaugurated by Chief Minister M.K. Stalin on Wednesday and will be held at the YMCA grounds until March 20th.