Publications Division to Attend the 41st Sharjah International Book Fair
on
Nov 02, 2022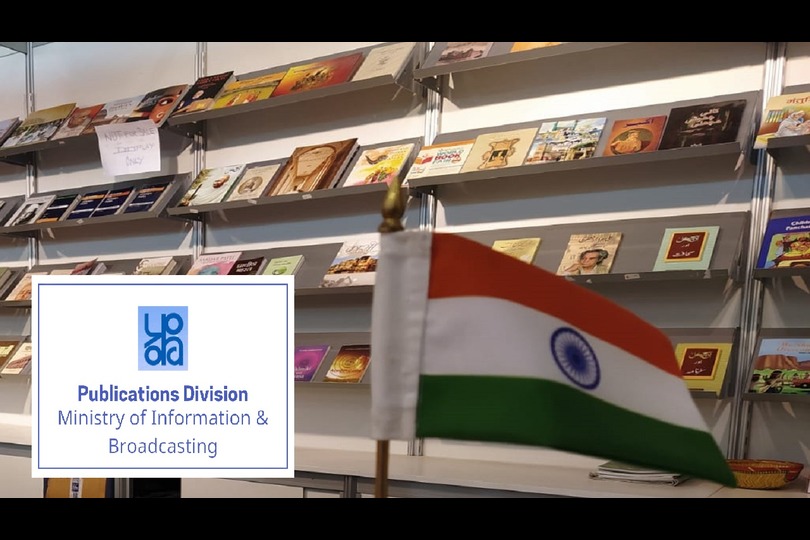 The Publications Division of the Ministry of Information and Broadcasting of the Government of India is taking part in the 41st Sharjah International Book Fair, one of the world's most prestigious book fairs.
The Sharjah Book Authority (SBA) will welcome a great collection of award-winning writers, thinkers, and other literary luminaries from around the world during the 12-day international book expo, which will be held from November 2-13, 2022 at Expo Centre Sharjah, UAE. The year's theme is "Spread the Word."
Continuing the Azadi Ka Amrit Mahotsav festivities, the Publications Division will provide readers and book aficionados with a wide range of books on the history of the Indian liberation struggle and freedom warriors.
Readers will also have access to over 100 books and magazines in various Indian languages on topics such as art and culture, Indian history, eminent personalities, language and literature, Gandhian literature, religion and philosophy, and children's literature, as well as premium books on Rashtrapati Bhawan and Prime Minister's speeches published exclusively by the Publications Division.
The Publications Division will be presenting their publications at Stall ZA-3 in Hall 7 of the Expo Centre Sharjah in the United Arab Emirates.
The Directorate of Publications Division houses books and magazines that emphasize national issues and India's rich cultural history. Publications Division, established in 1941, is a leading publishing firm of the Government of India, producing books and periodicals in several languages and on broad topics such as development, Indian history, culture, literature, biographies, science, technology, environment, and employment.
The Division is well-known among readers and publishers for the accuracy of its material as well as the low pricing of its books.
Popular monthly magazines like Yojana, Kurukshetra, Bal Bharati, and Aajkal, as well as weekly employment daily 'Employment News' and 'Rozgar Samachar,' are among the Division's hallmark publications. Furthermore, the Publications Division produces the Government's prestigious reference book 'India Year Book.'