Prolific Weldon author top of the war fiction charts with latest First World War thriller
Prolific Weldon author top of the war fiction charts with latest First World War thriller
on
Jul 14, 2020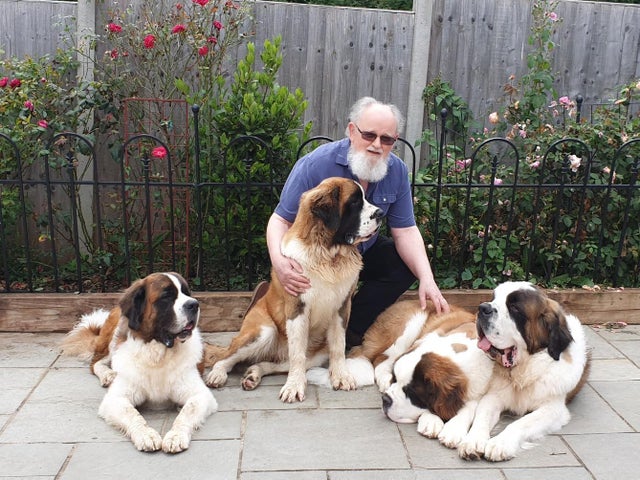 Andrew Wareham has penned more than 60 novels in the past two decades
A writer from Weldon has released his latest historical novel producing the first in what he hopes will be another in a long series of books.
Andrew Wareham, a 74-year-old former economics teacher and Papua New Guinea police officer has just released his latest thriller, Falling into Battle - his first set during the First World War.
Over the past two decades Andrew has produced a constant stream of 60 Amazon chart-topping novels set during the English Civil War, the Colonial confrontations, the Second World War and the anti-imperialist uprisings in China.
The widowed father-of-two said: "The First World War stories have been in my mind for years and are ready to go now. For research purposes there has been a great deal of specific reading for the battles, period and background. As with all of my novels I have tried to be as accurate as is possible without descending to nerdishness.
"The War to End All Wars series will consist of eight to 12 books under current planning – depending on whether I include the White Russian campaigns of 1919 and '20 in the Black Sea and at Archangel."
Falling into Battle is set in the months leading up to war being declared across Europe when four teenage midshipmen return to dry land after two years aboard a battleship.
While three of the returning shipmen are promoted and posted to a cruiser, a flagship and a destroyer, the other is discharged to Civvy Street and the Territorial Army.
Andrew Wareham
The book has garnered 
five-star reviews
online with readers calling it 'gripping','educational' and 'engaging'.
Andrew hopes the magnificent Falling into Battle will be the first in a series of novels bringing the true extent of World War I to life.
Readers waiting for the next book in the War to End All Wars series shouldn't have too long to hold on as Andrew regularly hits his 4,000-word daily target.
He said: "I write for between ten and twelve hours a day, for at least six days out of the seven.
Falling in Battle
"I have most of the book in my head but I also have a card index and a spreadsheet. I normally have four books on the go and turn from one to the other as the need arises. I aim for 4,000 words a day, and generally, come close."
Andrew's best-loved authors are Jane Austen and Patrick O'Brian but his self-published works have proven to be a money-spinner with rewards in six-figures.
He added: If I went to a publishing house it would have to be on my own terms. I'm earning more now I'm retired than I ever did before. I do what I like. If I'm stuck I'll go and play with the dogs.
I've got 40 to 50 books still in my head but I need to hurry up. I'm driven and I need to write these stories.