Problem with Cash on Delivery - Issues and Challenges
Problem with Cash on Delivery - Issues and Challenges
on
Oct 10, 2019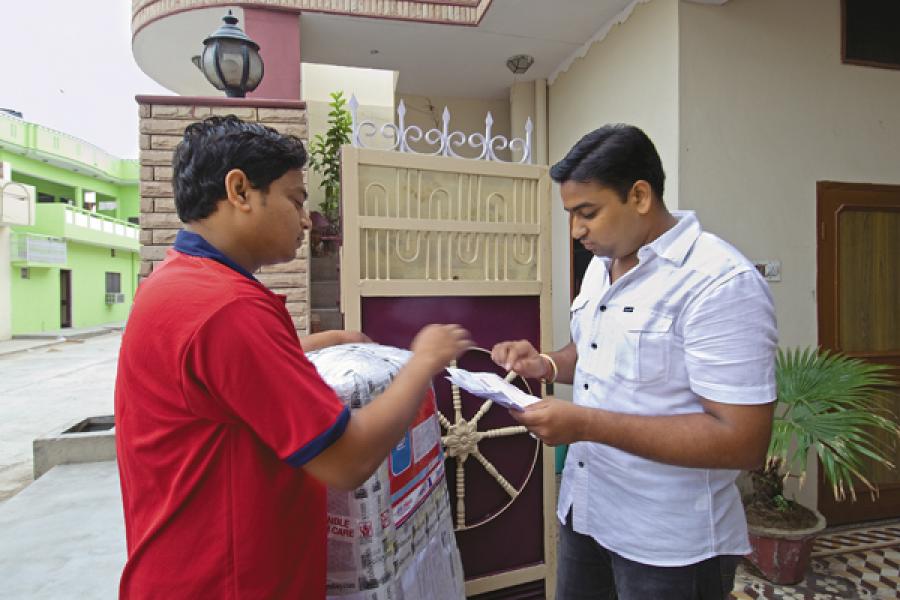 The cost of COD services is subsidized and borne by sellers as an incentive to encourage customers to try their services. However, it has been observed that indirect cost of COD services are much higher than direct costs due to large share of COD transactions (as high as 60% by some estimates). This can make whole business unviable for smaller players. So what are the key factors related to COD which makes it so expensive for sellers? Some of the main issues related to COD are summarized as follows:
Key issues with COD:
Skin in the game: It is important for long term success of any mechanism that each stakeholder has skin in the game so that no party can abuse the system. COD is free lunch for customers as all risk and costs are borne by sellers.
High direct costs: COD service costs varies from higher of (i) Rs 30 or (ii) 1.5% of transaction amount to higher of (i) Rs 85 or (ii) 2% of transaction amount. This accounts for almost 10% of order value as average transaction amount is Rs 500 for most popular websites. This cost is exclusively borne by sellers  and make unit economics of COD transactions negative. In most instances as companies are scared to charge separately for COD service as it may make consumers change their mind.
Even higher indirect costs: This has spoiled consumers who takes companies for ride by ordering products and then cancelling, rejecting or changing order midway. The return rate is expected to be around 15-20% by industry experts. This creates a significant loss to seller as most e-commerce companies don't stock products in advance and are not able to exchange/ return failed orders. Courier charges for return shipment is another major cost.  Some of the popular reasons for cancelling order are

Customer finds a better deal elsewhere
Customer doesn't like the product anymore
Customer is not willing to wait any longer than stipulated time
Customer doesn't intend to purchase product in place (some competitor sites place orders just to test service or harm others business)
High working capital requirements: As COD payment cycles varies from 20 to 45 days, it blocks significant capital for high volume websites. For example, a website selling 1,000 products @ 50% COD @ ASP of Rs 500 a day needs approx. Rs 75 lacs of additional working capital every month on account of delay in COD payment receipts.
High charges: As very few courier companies currently offer COD services (that too in limited locations), e-commerce companies are at mercy of those who do. Here is brief summary of COD charges offered by some of the key courier companies to a new startup company. These rates vary from company to company depending on item category, daily volume and level of negotiation:

Bluedart wants minimum monthly billing commitment above Rs 50,000 for COD services
Firstflight charges higher of Rs 85 or 2% of order value
DTDC charges flat fee of Rs 250 for all orders under Rs 25,000
Aramex charges higher of Rs 50 or 1.5% of order value
Let me know what are the best rates offered by these companies and also if there is any other pan-India courier company offering COD services.
Inefficient COD ecosystem: Along with the high rejection rates, there are also issues of security with high churn rate of staff handling COD. In some cases, the payment collector does not report back after money-collection from the customer. The issue is more severe if courier network is franchise based (we have not received our payment from DTDC for three COD transactions did almost 3 months back). Also, when the transactions increase, the whole process becomes more complex and time-consuming. Bringing swiping machines for COD can solve the purpose to some extent but it further increases the cost.
While COD is extremely painful from seller's perspective, there are some minor drawbacks from customer's point of view as well. Some of them are enumerated as follows:
Payment hassles: It can be irritant if one doesn't have the exact amount to to be paid to the delivery person. Also, one may hesitate in asking others to take delivery on their behalf due to payment requirement.
COD limitations: Due to high costs and risks associated with COD transactions, several companies have put a limit on order amount for COD transactions. In such cases, customers either have to make payment by depositing cash in bank or divide orders into sub-orders.
COD charges: To discourage non-serious consumers or small value transactions or , some companies have started charging small amount for COD services separately. This increases cost of transaction for genuine customers who don't have any alternative.
End Notes
Due to aforementioned reasons, COD is extremely costly and unsustainable proposition for sellers. However, considering the low penetration and growing competition, COD is here to stay at least for another few years. Indian consumers are spoilt for choices and it is going to be very difficult to change their habit.
Let me know if I missed out on any other disadvantages of cash on delivery, either from customer or seller perspective.