Prince Harry's 'Spare' Book Sets World Record for Fastest Selling Non-Fiction Book
According to reports, 'Spare' was released in the United States with a two-million-copy print run, and a second print run has now been scheduled to meet the overwhelming demand
on
Jan 17, 2023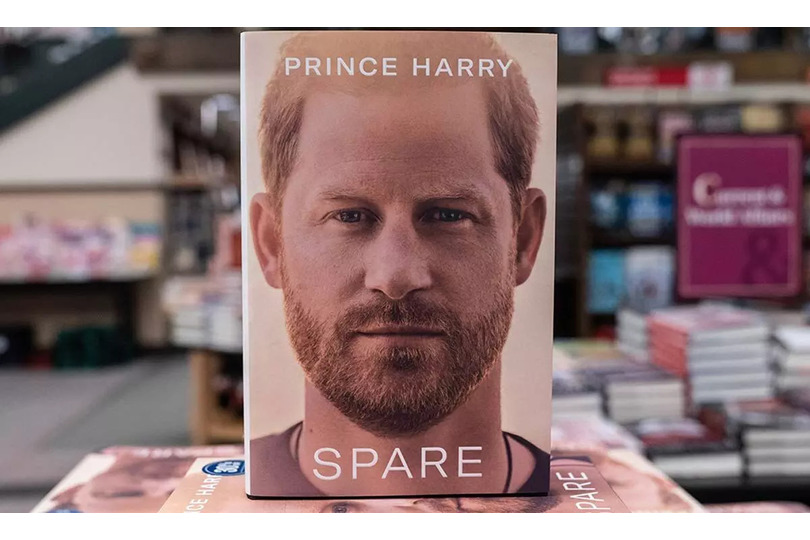 According to Guinness World Records, Prince Harry's contentious tell-all memoir 'Spare,' which sold 1.43 million copies on its first day of release in the United Kingdom, United States, and Canada, has become the fastest-selling non-fiction book of all time. The book broke the previous record, which was held by 'A Promised Land' (a book by former US President Barack Obama published in 2020). On the first day of release, it sold 8,87,000 copies.
According to GWR, the memoir's sales figures are even more impressive given that it was leaked five days early in Spain.
"The first full day of sales of 'Spare' represents the largest first-day sales total for any non-fiction book ever published by Penguin Random House," the book's publisher confirmed in a statement to GWR.
According to reports, 'Spare' was released in the United States with a two-million-copy print run, and a second print run has now been scheduled to meet the overwhelming demand. Although the book has a cover price of $36 (Rs 2,926) in the United States and 28 pounds (Rs 2,783) in the United Kingdom, some retailers are offering discounts of up to 50%.
In the book, the Duke of Sussex claims that his brother, Prince William, physically assaulted him in a dispute in 2019 and that the once-close brothers convinced their father not to marry the Queen Consort, Camilla. The former soldier, 38, also revealed that he killed 25 Taliban during his time in Afghanistan, causing outrage among military personnel and the Taliban.
Prior to Prince Harry and Barack Obama's books, Michelle Obama held the record for fastest-selling non-fiction book, with her memoir 'Becoming' selling 7,25,000 copies on its first day.