Prime Minister inaugurates 31st Doha International Book Fair
Prime Minister inaugurates 31st Doha International Book Fair
on
Jan 14, 2022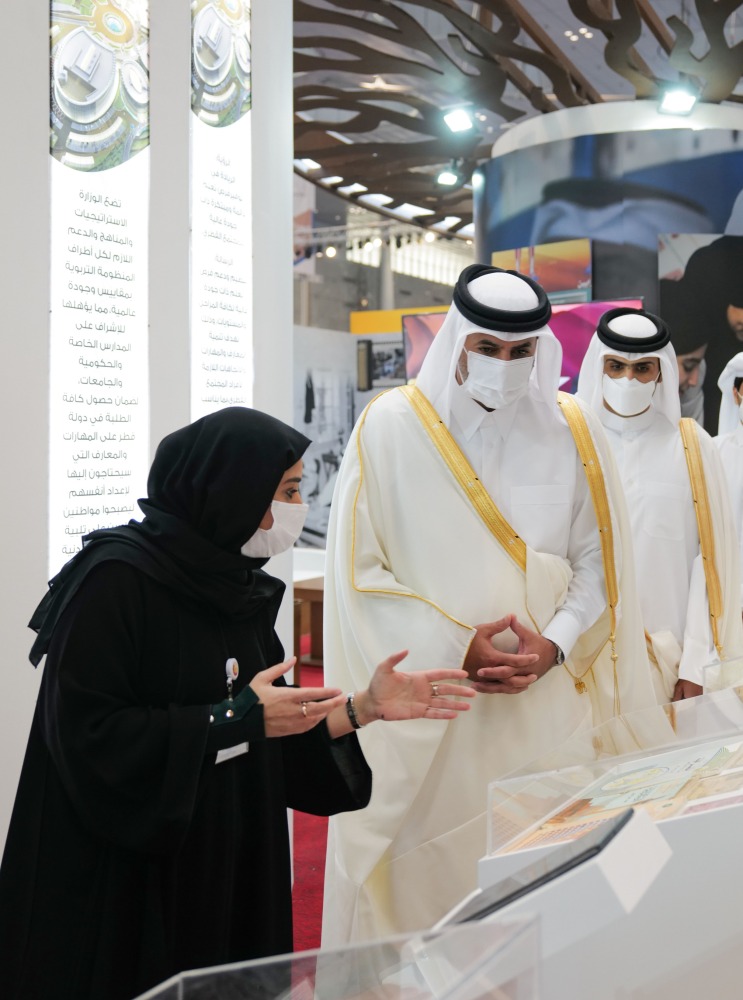 Doha: Under the support of Amir H Sheik Tamim Bin Hamad Al Thani, Prime Minister and Minister of Interior H E Sheik Khalid container Khalifa receptacle Abdulaziz Al Thani initiated today the 31st Doha International Book Fair, which is held under the slogan 'Knowledge is Light' at the Doha Exhibition and Convention Center.
Prime Minister and Minister of Interior visited the structures of the exhibition during which His Excellency was informed on the substance of Qatari, Arab and unfamiliar distributing houses and the most recent distributions, books and compositions of government organizations, Arab and worldwide social establishments and consulates licensed to the country, particularly the United States structure, the honor guest this year, on the event of the Qatar-America Year of Culture 2021.
His Excellency additionally visited the Children's Creators Garden, the Akkas Center, the Youth Hobbies Center, and the Visual Arts Center, and looked into the assortment of pictures, compositions and postage stamps of various Qatari craftsmen and beginners, and paid attention to a clarification about the widespread developments going with the presentation, including classes and talks.
The opening was attended by a number of Their Excellencies Sheikhs, Ministers, heads of political missions, senior authorities and guests of the exhibition.