Popular Children's Science Educator Stephanie Ryan's Book Finalist in Next Generation Indie Book Awards
Popular Children's Science Educator Stephanie Ryan's Book Finalist in Next Generation Indie Book Awards
on
Jun 03, 2021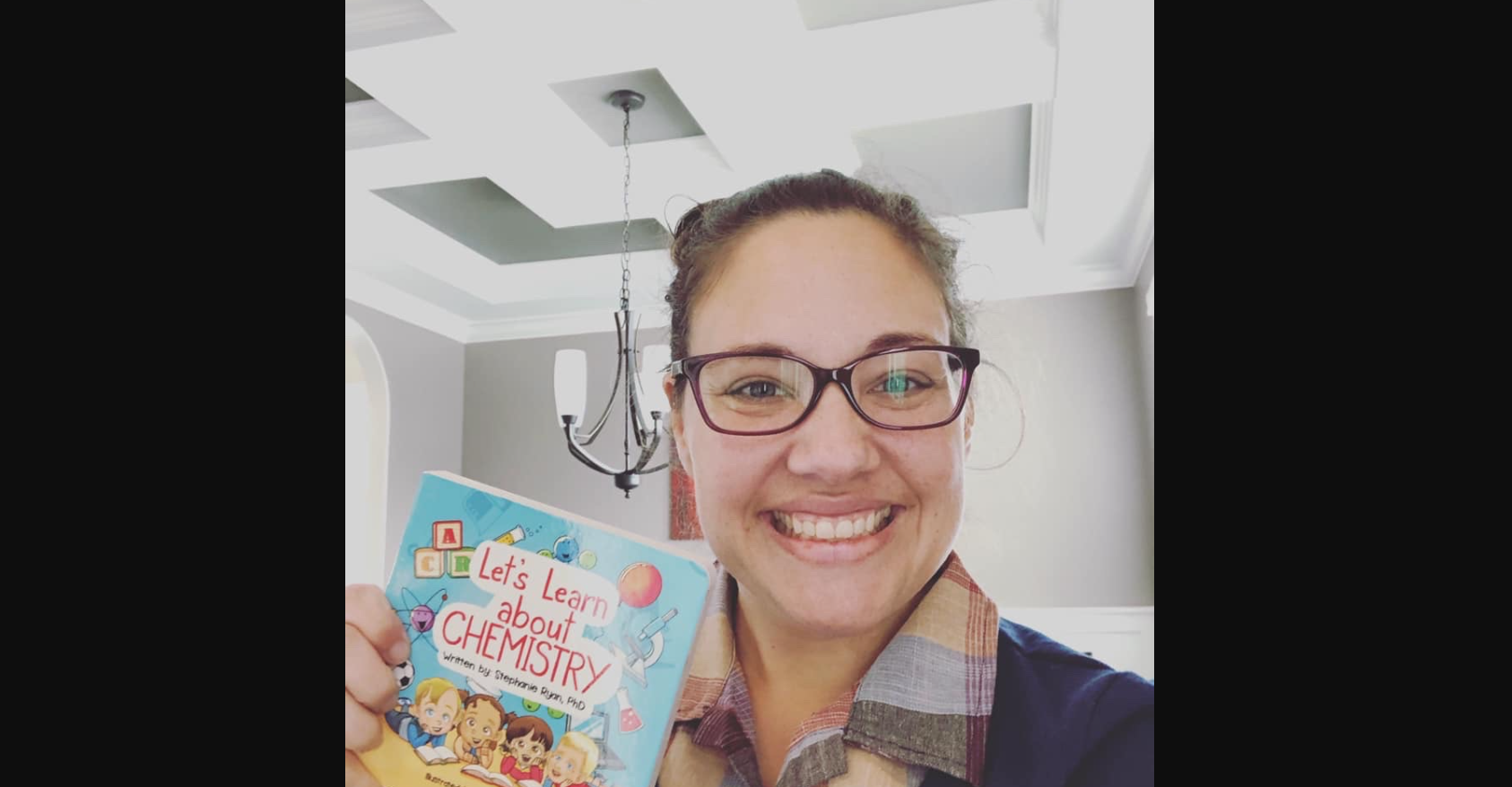 Popular children's science educator Stephanie Ryan has released a new book Let's Learn About Chemistry. The book suits a wide range of children, from zero to seven. The board book is full of colorful images for the youngest science learners and more complex descriptions for older children. There are no wrong answers in the book, as long as the child offers a reason why.
The book uses a natural skill that small children already apply to the world, comparing and contrasting. They play a game where they find which of the four pictures is not like the others and explain why they think that. The illustrations have multiple layers in that children could say, "This is the only green one," or, "You can't eat these!" As long as they provide evidence and compare, they are doing it correctly and can have fun while learning about science.
Author Stephanie Ryan says, "Showing kids that science is all around us and that even their toys are related to chemistry helps stage it as a part of their world early."
Let's Learn About Chemistry was selected as a finalist in the Next Generation Indie Book Awards in the Children's/Juvenile Non-Fiction category. The international book awards program is open to independent authors and publishers.
Ryan said, "It is an honor to be selected as a finalist for this award. I'm so excited to see chemistry and education becoming more mainstream. This book has always been special to me, and it is rewarding to see others find it special, too!"
The book is only $0.99 as an eBook for Kindle and iPad. You can also purchase a hard copy of the book through the distributor Itasca Books, Amazon, Barnes & Noble, and other bookstores.
Stephanie Ryan has a strong background in chemistry and biology and enjoys applying her background to develop superior educational products. She is also interested in how mathematics and science intertwine. Stephanie Ryan has experience in curriculum development, assessment, and training staff how to use technology and software. Stephanie Ryan has taught science in formal and informal settings from K-16, and developed curricula for After School Matters programs in Chicago, Illinois.
Stephanie Ryan earned her Ph.D. in the Learning Sciences from the University of Illinois at Chicago. She has an M.S. and B.S. in chemistry, from the University of Illinois at Chicago and Saint Mary's College, respectively. Source: https://www.wboc.com/