Poetries Of Dr. Anamika, Hindi Sahitya Akademi Awardee: Bashing Patriarchy And How
Poetries Of Dr. Anamika, Hindi Sahitya Akademi Awardee: Bashing Patriarchy And How
on
Mar 30, 2021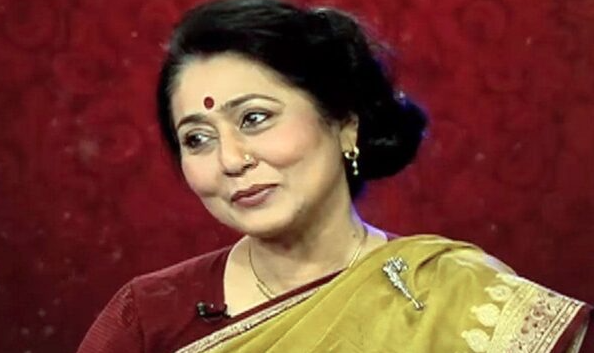 Dr. Anamika, a recipient of 8 national awards, which include 
Anushtup, Doob-dhaan, Khurdari Hatheliyaan, Tokri mein Digant, and Paani ko Sab Yaad thaa
, has not only moved the world with her powerful, thought-provoking, and outstanding poetries, but also helped view patriarchy from a new perspective.
She has been awarded the prestigious award for her poetry collection 
Tokri mein Digant: Therigatha 2014. 
Apart from Dr. Anamika, 19 other poets have also been awarded by the Sahitya Akademi. Patriarchy, the male authoritarian system, has left little to no scope for other genders to live freely and peacefully, with as much power over themselves as men hold over them. Dr. Anamika, through her poetry, has proven to be a true feminist.
A Glimpse At The Poet's Bashing Of Patriarchy
I have conveniently highlighted the themes of respective excerpts for easier comprehension. Let's now, without further ado, look at the pieces of great significance.
All in all, the spirit of equity, rather than equality, is what Dr. Anamika's stance is about. She isn't merely looking for a simple strategy to pit women against men or any gender against men for that matter. No, her ultimate aim is to spread a mat (what she calls a chatai bichhana). Dr. Anamika believes that the only way through, is in. She wants to disrupt all gender-based hierarchies. She also favors "
locating a woman in an all-inclusive world where other binaries of class, caste, and gender are rendered meaningless."
Need Of The Hour
Whenever personal experiences are shared out in public, with others who have suffered equally, if not more, under the hands of perpetrators (patriarchal and patrilineal society in this context) it becomes of utmost significance that their voices be heard and amplified. To make a bunch of women feel empathized with, and to let them know that they have others who stand in solidarity with them and their impending cause, will go a long way. Only when women come together, take a stand, and advocate against the unjust issues will they feel empowered and dare to rip apart and bash the social, economic, and familial structures providing for the glass ceiling that has enclosed women for the last few centuries. To fight for rights, and rightfully so, of being equals and being neither oppressed nor subjugated anymore is the ultimate aim. Source: EditTimes