Frontlist | Peter Recform releases Blood Type "ism": Sci-fi book launch
Frontlist | Peter Recform releases Blood Type "ism": Sci-fi book launch
on
Feb 03, 2021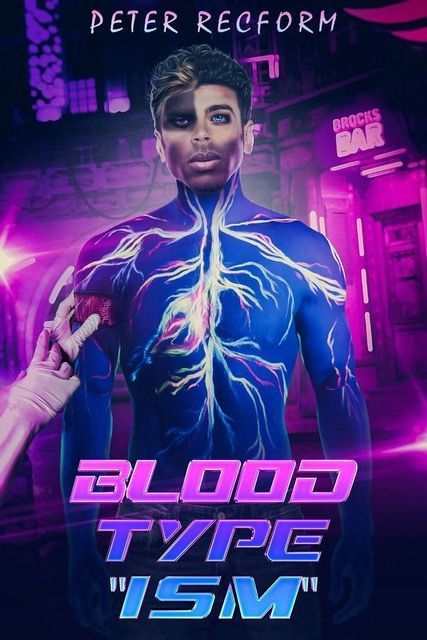 Peter Recform, author of 
Gusto
, has announced the release of his latest story, 
Blood Type "ism." 
As a first-generation American of a mixed-race background, Recform was inspired to write after experiencing racism and discrimination. He hopes to show that coexistence is only possible through mutual respect, understanding, and a commitment to accepting people of all kinds without prejudice.
Blood Type "ism" 
takes place in a dystopian future where every culture, ethnicity, and race has melded together, leaving only hybrid humans whose social classes are determined by blood type. The main character, Chess, is a 12th-generation slave with a minority blood type that doesn't give him natural immunity to MV-34, a deadly virus that can be fatal to anyone who isn't O-positive. As part of his Master's dying wish, Chess embarks on a journey to find a named Caden Octavian and expose the secret cure to MV-34. Fans of George Orwell will appreciate the dark themes and politics in 
Blood Type "ism." 
Recform doesn't shy away from tackling complex topics and challenging readers to consider the possibilities of what our real-life society could become if divisiveness and hatred are permitted to continue. In his work, he explores the question of whether the absence of race, culture, and ethnicity would lead to more global unity or whether people would simply find a new way of representing minority groups as lesser. Early reviewers praise Recform's unique worldbuilding and solid development of the main character, Chess. As the global dialogue concerning equality and systemic racism continues, 
Blood Type "ism"
 is particularly timely. It is available for purchase on Amazon.com or wherever books are sold. Peter Recform is an up-and-coming author who enjoys writing short stories and abstract poetry. Additional works are currently in development.
Source: Yahoo News