Penguin Random House: ALA Penguin Random House Library Award For Innovation Announces 2021 Winner
Penguin Random House: ALA Penguin Random House Library Award For Innovation Announces 2021 Winner
on
Apr 07, 2021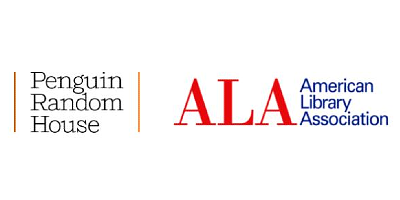 Penguin Random House and the American Library Association (ALA) have announced the Buffalo & Erie County Public Library as the 2021 winner of the ALA's Penguin Random House Library Award for Innovation. The award recognizes U.S. libraries and librarians who create lasting innovative community service programs that successfully inspire and connect with new readers. The library will be honored at the ALA Annual Meeting in June.
The Exercise for the Body and Mind program, a community project for young children ages 5-13, earned the Buffalo & Erie County Public Library the top award. In its first year, the program welcomed hundreds of children back to the Library and erased more than $15,000 in fines and fees from their library cards when they borrowed kid-sized sports kits including soccer balls, lacrosse sticks, and snowshoes. Exercise for the Body and Mind also highlighted a broad-based, multilingual collection of books about sports, athletes, teamwork and healthy living.
With many families struggling financially due to the COVID-19 pandemic, libraries investing in their communities has never been more critical. The program, which began as a pilot in a diverse and underserved neighborhood in Buffalo, New York, will be expanding into eight libraries throughout Erie County this summer.
"At Penguin Random House, we recognize the crucial importance of libraries within our communities, and we are thrilled to honor the Buffalo & Erie County Public Library with this award," said Skip Dye, Senior Vice President, Sales Operations & Library Sales, Penguin Random House. "The Buffalo & Erie County Public Library supported the health of young people in their community by encouraging reading and physical activity – all during a global pandemic – and their innovative, adaptive programming deserves to be recognized and celebrated."
The Buffalo & Erie County Public Library will receive $10,000 and a citation of achievement, and four runners-up — Anaheim Public Mobile Library in California, Arlington Public Library in Virginia, Lewis County Public Library and Archives, Tennessee, and Queens Public Library, New York – will receive $1,000 worth of books from Penguin Random House. 
Source: indiaeducationdiary