Pawan Kumar shares that U Turn will next see a Bollywood remake
Pawan Kumar shares that U Turn will next see a Bollywood remake
on
Mar 31, 2021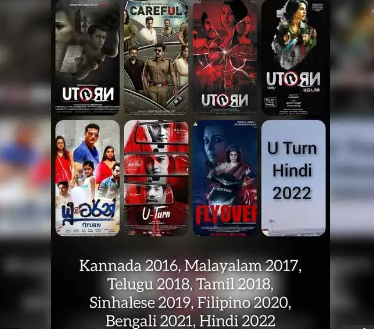 Actor and filmmaker Pawan Kumar is credited as one of the few filmmakers who has brought the global cinema audience to take notice of Kannada cinema in the recent years. His films have always been different and have pushed the envelope as far as content goes. His last release in Kannada, U Turn, especially has won a lot of praise from film lovers across the globe and testimony to it is how it did do a little festival lap before its theatrical release. And the praises and flattery have also continued with the film being remade so far in as many as six languages, four in India and two abroad. Now, Pawan has taken to his social media page to share that the film will be remade soon in Bollywood too and it might tentatively release in 2022.
Read: Priyanka Chopra Jonas sits down with Oprah for candid interview
Pawan shared his happiness by writing. A super natural phenomena ... The original in 2016 was not the biggest box office hit, and usually only box office hits get remade multiple times. But this particular story seems to have found some special connect with story tellers, they want to adapt and retell it in their own language to their audience. As a writer, nothing is more rewarding than this. While the original had Shraddha in the lead, the Tamil and Telugu remakes of the film had Samantha Akkineni in the lead and it was also helmed by Pawan himself. The other films have all been remade by other filmmakers and it will be interesting to know more details on the cast and crew of the Hindi film.
Source: timesofindia