Offline event to draw rural youth to books
on
Dec 22, 2021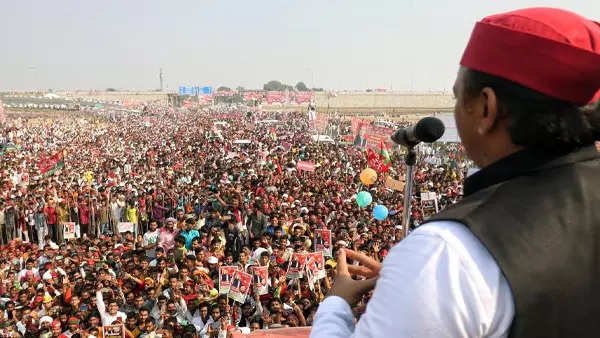 Taking the Metaphor Literary Festival from online mode to the masses for the first time, the Lucknow Expressions Society organised a one-day 'Rural Litfest' titled 'Apna Gaon, Apni Boli' as part of the festival.

The event organised at the Kathwara village saw participation of students of Class 11 discussing their aspirations. While some were very enthusiastic to continue their studies further to make a mark in their aspired fields, others shared their dreams of opening their business and start-ups in future.
Sarthak Singh, Dishant Singh, Lavi Gupta, Ayushi Tripathi, Sweksha Singh and Tanu Dixit participated actively in the event.
The event was organised to focus on rural youth, their aspirations, and interests, especially towards literature.

"Our aim is to sensitise rural youth towards literature. It was an effort to revive folk culture shared through generations by the rural women and men," said organiser Kanak Rekha Chauhan.

Source - Times Of India