Odisha to set up University of Health Sciences
Odisha to set up University of Health Sciences
on
Mar 24, 2021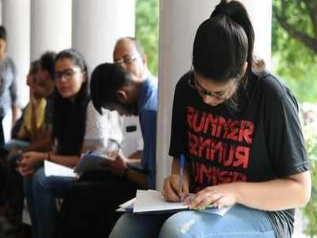 BHUBANESWAR: The state government will set up a new health university to bring all medical colleges within the state under one institution as the state cabinet has passed the
Odisha University of Health Sciences Act, 2021.
The Act will deal with affiliation, proper and systematic instruction, training and research in modern medicine, mental health education, dental education, homeopathy and Ayurveda, nursing education, pharmacy education, paramedical education, physiotherapy, allied medical science and any other medical or pharmaceutical courses. The move is aimed to ensure uniformity in various academic programmes in medical and allied subjects in the state. A bill, in this regard, will be tabled in the state assembly for establishment of the University of Health Sciences, said official sources. While the proposal got cabinet nod on Monday,
state parliamentary affairs minister Bikram Keshari Arukh presented the cabinet decisions in the state assembly on Tuesday.
The cabinet also approved a new scheme called state level sports infrastructure development project that has two major components—expansion of Kalinga Stadium Sports Complex and construction of a new international hockey stadium in Rourkela, which will be the venue for men's hockey world cup-2023. Chief minister Naveen Patnaik had laid foundation stone for development of hockey stadium at Rourkela on February 16. The sports infrastructure scheme has been approved with estimated cost of Rs 356.38 crore, of which Rs 90 crore will be allocated through budgetary allocation while the remaining amount is to be funded through corporate social responsibility (CSR), district mineral foundation fund, Sundargarh and Odisha Sports Development Fund. The project will be completed in 16 months, said official sources.
Read: George C. Wolfe, Anne Carson win PEN achievement awards
Among others, proposal for amendment of the
Odisha Housing Board
(OSHB) Act, 1968 has been approved by the state cabinet to empower the OSHB to respond to emerging challenges in housing sector in urban areas. The cabinet also gave its nod for amendment of certain clauses of the Odisha Land Rights to Slum Dwellers Act, 2017 to allow settlement of land to the extent of 30 square metre. Similarly, government also allowed waiver of interest on delayed payment of premium to the tune of Rs 29 crore by Odisha State Housing Board and Bhubaneswar Development Authority. The cabinet also approved a proposal for extending period of government guarantee from five years to seven years including moratorium period of two years for availing loan from banks by state power utility Gridco. With a focus on online transportation, online checking and reporting of minerals in the state, the state cabinet also approved amendment in Odisha Minerals (prevention of theft, smuggling and illegal mining and regulation of possession, storage, trading and transportation) Rules, 2007. It will help in regulating mining activities in the state in a more scientific and transparent manner.
Source: https://timesofindia.indiatimes.com/