OBAMA WINS 2021 IMAGE AWARD, 52ND NAACP IMAGE AWARDS AIRS MARCH 27 ON BET
OBAMA WINS 2021 IMAGE AWARD, 52ND NAACP IMAGE AWARDS AIRS MARCH 27 ON BET
on
Mar 24, 2021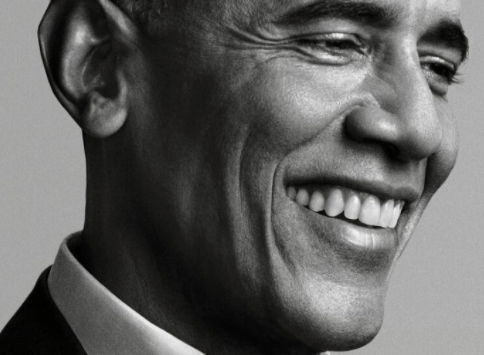 The pandemic will not stop the premiere celebration of Black excellence. It is still overflowing abundantly.  During the 52nd NAACP Image Awards, presented by the NAACP, fans of Black culture can expect to get a break from bad news and coronavirus stress. However, this year's presentation of it will roll out with a different flavor. According to a BET press release, the 52nd NAACP Image Awards will air live on BET Saturday, March 27, 2021, at 8 p.m. EST. Additionally,  non-televised award categories and content will live stream over the five nights between March 22-26, 2021. On the NAACP Image Award's Twitter account, a tweet explained that each day leading up to the show, award winners will be exclusively revealed. Viewers are also being advised to gain exclusive access for the 52nd NAACP Image Awards, by signing up here. Beyond the virtual experience, a list of nominees who were announced includes everyone who is listed on the award show's website. The Image Awards even turned to platforms like Instagram for audience engagement. Barack Obama's book, 
A Promised Land
 was recognized as a winner in the outstanding literary work and non-fiction category. The NAACP Award organization also announced that the documentary, 
John Lewis: Good Trouble
 won an award. Entertainer of the year nominees includes musical sensation D-Nice, television actress and director Regina King, actress Viola Davis, comedian Trevor Noah, and filmmaker Tyler Perry. Special award categories include Social Justice Impact, A Chairman's Award, Activist of the Year, a Youth Activist of the Year Award, Jackie Robinson Sports Award, Spingarn Medal, and Founder's Award. Steven Curry and the WNBA are among the Jackie Robinson Sports Awardees.
BET 
reported
 that NAACP President and CEO Derrick Johnson stated, "We are excited to recognize and celebrate this year's nominees, who at times throughout this unprecedented year have provided moments of levity, brought our communities together, and lifted our spirits through culture when we needed it the most." Those words are nothing but the truth. Many of us will be grateful to have another chance to hear and see something good.