Nonku Adumetey's new book emphasizes empowerment and authenticity
on
Feb 18, 2022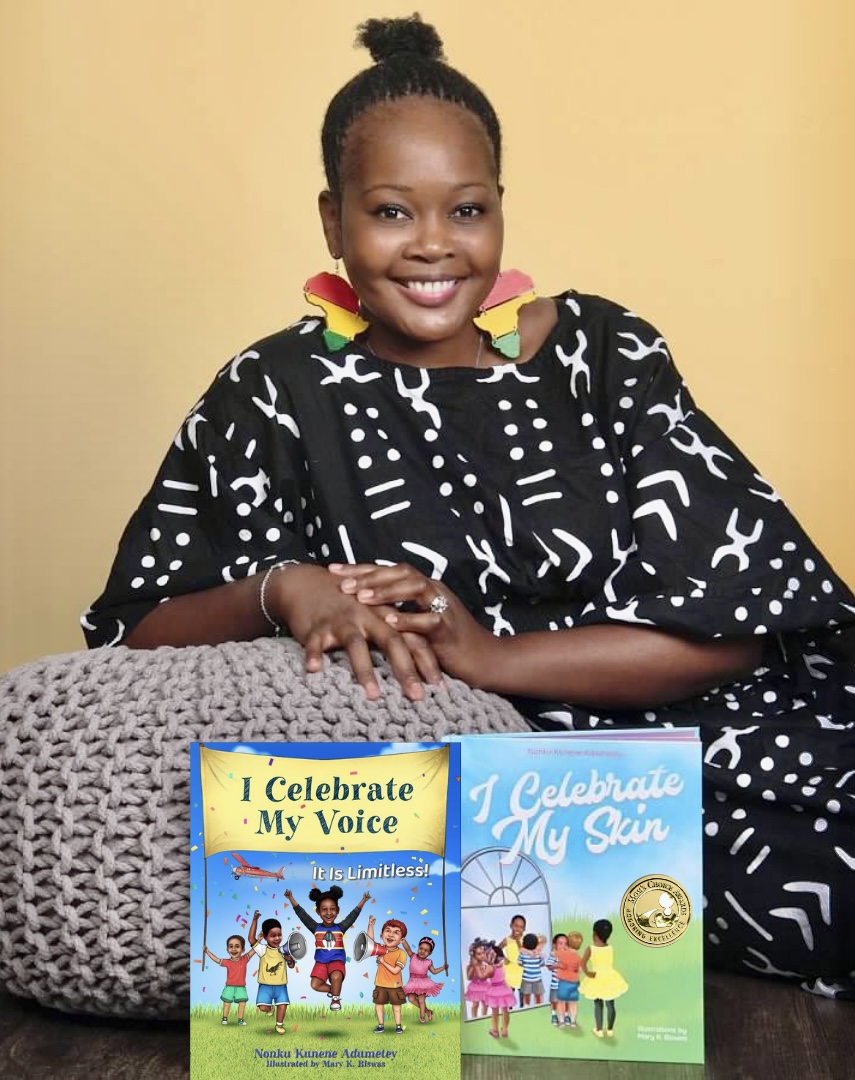 Nonku Adumetey's new book "I Celebrate My Voice" is gorged with colourful illustrations and playful imagery. It encourages children to pursue their passions fearlessly, express their feelings and thoughts and assert their opinions.

"Hobbies, ideas, passions, opinions, and actions are all part of a person's voice. It's how we express ourselves and show up in this world," Adumetey said. She introduces children to a series of metaphors that display ways children can use their voices. By swimming fast "like a black marlin," singing "like a songbird" and embracing differences "like a sparklemuffin spider," children celebrate their voice.
She beautifully writes, "Like the leaves on a tree, voices grow and change with every season." She emphasizes that even adults struggle to find their voice at times, and Adumetey is still finding her voice as a writer, a mom, a wife, and a professional healthcare provider.

The book was released on February 15th and is a sequel to her book "I Celebrate My Skin", which highlights the beauty of diversity and self-love. Both of these books are written in a poetic style and illustrated by Mary K. Biswas.

"As a child, I lost my voice," Adumetey said. "I didn't embrace who I am, and I felt who I was, and who I am, was not enough." Ultimately, her books teach children that they are enough, she said. "I Celebrate My Voice" is available in several Chicago bookstores, at Barnes and Noble, on Amazon, and on Adumetey's website.