New Innovation MND e-book records voice during reading
on
Feb 16, 2022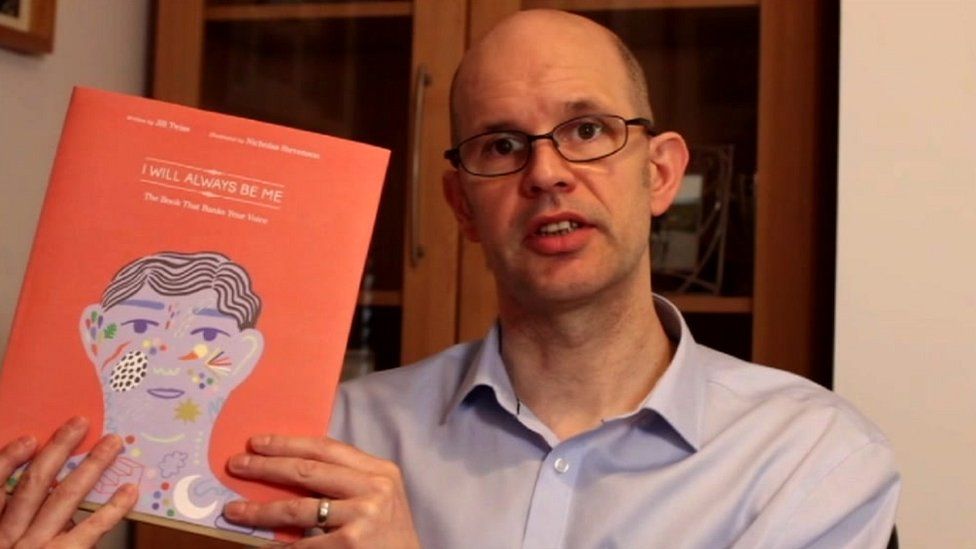 Stuart Moss, a man from Derby, lost his father Brian who had Motor Neuron Disease (MND) on Christmas Day 2014. Stuart then helped create an ebook that allows people to record their voices while reading. It is believed to be the first-ever technology. The online story titled "I Will Always Be Me" describes the experience of MND but also stores the voice for use in assistive devices in the future. Moss said that reading aloud meant that the experience can be felt with loved ones around. MND is a terminal disease that is progressive and affects the movement of the body and, eventually, speech.
The book "I Will Always Be Me" was uniquely designed to be different from previous voice pattern systems that recorded distorted sounds and phrases. Mr. Moss, head of innovation at Rolls Royce, said: "If you are newly diagnosed with motor neuron disease, unfortunately, the progression is that it will eventually affect your voice. You can very quickly bank your voice for use with assistive devices later in life. You can capture your voice." He added that the idea of creating the technology as a book which was written by New York author Jill Twiss had come about to help people draw close to their loved ones following diagnosis. "Instead of it being a solitary activity, it's something you can read with a loved one to share your feelings about how the disease might affect you. Your reading of the story can be captured with family and friends and can be kept in perpetuity," he said.
Michael, who is living with MND, was able to trial the book in his home ahead of the launch. "When I was diagnosed with MND I decided I can sit back and feel sorry for myself, or I can do something positive to help others. Being involved in I Will Always Be Me was absolutely brilliant - my family was there to support me, and we all had a fun day," he said about the book and his experience. The free programme is developed with companies including Dell, Intel, and the MND Association - is available online and via a hard copy in the UK as part of a pilot programme. It takes about 20 minutes to produce a copy of the user's voice.
Nick Goldup, director of care improvement at the MND Association, said: "Voice banking is incredibly important for someone diagnosed with MND, but traditionally it could be extremely time-consuming, and often a very lonely process for the person taking part. "We wanted to change that and so we are incredibly proud that I Will Always Be Me is a completely different experience."