NCERT Rationalizes Curriculum, Controversially Removes Key Topics from Class 10 Textbooks
As part of the "rationalization" process, the chapter on gender, religion, and caste was also modified.
on
Jun 02, 2023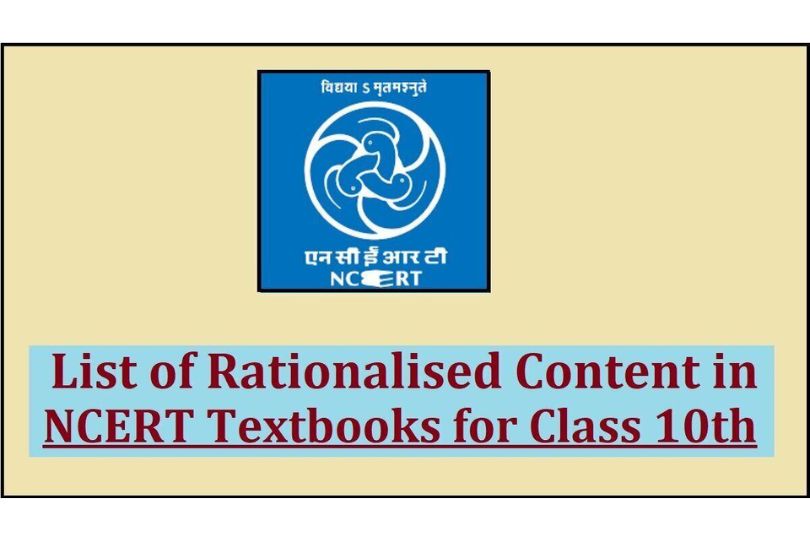 According to a circular from NCERT, several topics, including the periodic table, democracy, political parties, and energy sources, would no longer be covered in textbooks for pupils in Class 10.
These modifications to the books have been made, according to NCERT, in an effort to "rationalize" the curriculum and "reduce the burden" on pupils, according to a paper on the updated syllabus. The education board removed these topics from the curriculum due to their difficulty levels, overlap in the content, and need for more relevance in the current context.
Euclid's division lemma and other related concepts have been removed from the Class 10 mathematics curriculum by NCERT.
The Pythagoras theorem has also been removed from the Class 10 curriculum' chapter on coordinated geometry. A box on Charles Darwin and the Origin of Life was deleted from the chapter on heredity and evolution, among other things.
In addition, several of the issues in the chapter on agriculture were dropped, including the part on how much agriculture contributes to the national economy in terms of employment and output, among other things.
As part of the "rationalization" process, the chapter on gender, religion, and caste was also modified. The political parties chapter had a complete page removed.
According to media sources, students will only hear about these ideas if they decide to study the related subject in Classes 11 and 12. For instance, the periodic table is only taught to students who choose to study chemistry in the final two years before enrolling at a university.
When the chapter on the theory of evolution was previously removed, it sparked significant concerns and debates among academics, the media, and more than 1,800 scientists.
In response to the issues brought up, Minister of State for Education Subhas Sarkar told the news organization ANI, "Covid-19 was rationalizing the courses to lighten a load of study on the kid. All websites have Darwin's Theory available for children to study.
There should not be such incorrect advertising as Darwin's Theory is already included in the 12th-grade curriculum.